Sponsors & Partners
The construction industry is on the cusp of a new era – digital transformation and industry 4.0.

Technology is changing the way E&C companies work and how projects are delivered, making the industry greener, safer, better quality or more efficient. As stakeholders increasingly seek to get more from their existing assets, it is changing the way projects are handed over and operated, with more focus on the end-user and complete asset lifecycle. The digitised job site and asset is fast upon us.

Can your solutions disrupt the region's construction market? Are your services integral to successful technology adoption and acceleration in the market?

If so, join us as a sponsor and
Position yourself as thought leaders at the forefront of both technology disruption and the industry
Promote your brand as integral to making construction greener, safer and more efficient
Grow market share by showcasing live demos of your latest products and services
Help grow your business and improve relationships through 1-to-1 meetings with the key players in the construction market.
Sponsors 2021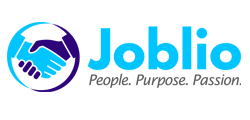 Headline Sponsor
Joblio
Joblio's technology-based platform disrupts the current international labour migration industry by introducing transparent and new compliance methods, thereby optimizing operations and creating new revenues for employers.

Joblio directly connects companies with jobseekers and creates benefits for all ecosystem participants. Our technology combined with our professional understanding of ethical recruitment principles, international migration laws, and deep knowledge of the global recruitment landscape allows employers to efficiently and transparently hire staff from other countries. Unlike traditional employment agencies or recruitment companies, the Joblio platform lays out new standards in the labour market and implements transparent and effective methods in international recruitment.
---
Strategic Sponsors
Knauf
Founded in 1932, by two brothers and mining engineers Alfons & Karl, Knauf is a multinational company with operations in more than 150 production sites worldwide present in more than 60 countries. Today Knauf is one of the world's leading manufacturer of building materials. Blending innovation with more than 75 years of extensive experience, Knauf has secured a leading positing in the technology of building board.Knauf drywall systems have been installed around the world with proven success. Leadership has been won by a combination of specialist expertise, an understanding of customer needs and a record of pioneering achievement. www.knauf.ae
SpaceMaker
Spacemaker was founded in the UAE in 1990, a turnkey provider able to deliver fast track timescales from temporary to permanent building solutions with a high emphasis on sustainability. The business has grown to become one of the highest quality modular building contractors due to the number of completed projects across the globe and industries maintaining long term relationships with our clients. Constantly ensuring our focus on QHSE, timely service and an anticipation of their needs is delivered time and time again. Engineering is provided in house of various disciplines, who are able to provide innovative solutions from concept through to manufacturing and installation in the worlds harshest operating environments. https://www.spacemaker.ae/
---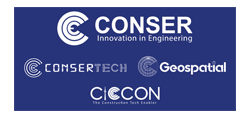 Industry & Award Sponsor
Conser Group

"In the last 2 years, and after celebrating our 50 th anniversary, at CONSER we began an ambitious expansion program that will ensure that we continue to provide our engineering services for a further 50 years. The only way is to challenge the status quo and be part of the change that is bound to happen. We set out to create a heavily tech based branch in Berlin, and with strategic partners we have created the basis for an enabling program that will help foster new innovations in the field of construction. This program is called CICCON. Through CICCON, CONSER is making available its current projects and it's documented body of work, for startups to extract a wealth of knowledge from, and create the future."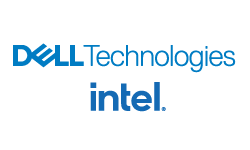 Dell Technologies
"Dell Technologies (NYSE: DELL) is a unique family of businesses that helps organizations and individuals build their digital future and transform how they work, live, and play. The company provides customers with the industry's broadest and most innovative technology and services portfolio spanning from edge to core to cloud."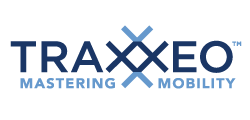 Traxxeo

Traxxeo is a software company specialising in software and mobile applications for managing human and material resources (vehicles, machines, tools) for companies in the construction, energy, marine engineering and facilities management sectors.

These solutions enable companies to improve competitiveness by increasing productivity and controlling costs.

Established in 2008, the company supports its clients in their digitalisation in Europe, the Middle East and Asia, and is committed to building the future of their mobile resource management with the latest and most powerful technology.
---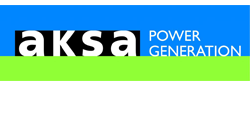 Conference Sponsors
Aksa Generators
Founded as an electrical motor factory by Ali Metin Kazanci in 1968, AKSA manufactured its first generator in 1984 and became an expert in machinery and hardware for electrical energy supply in a short amount of time. In 1994, Aksa community became corporate under the name Kazanci Holding and reorganized, achieving its current structure. Aksa has been the leader of generating sets market for a long period of time and is among Turkey's largest 200 industrial companies and exporters.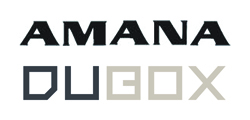 Amana / Dubox

Amana Contracting is the regional leader in the design-build construction of industrial and commercial facilities across the region. The company has built its reputation on the ability to offer design-build solutions for extremely fast-track projects.
Learn more on www.amanabuildings.com/

Everest Industries
Architects, designers and engineers use their imagination to bring dreams to reality. Everest partners them by giving the building blocks that make this possible. Everest products are modern construction materials that enable them deliver their vision with speed and efficiency, in a sustainable eco-friendly manner while opening up a world of aesthetic possibilities.

Our innovative new-age building products smartly bring your ideas to life and are eco-friendly too. Be it our innovative steel buildings, boards, panels, roofing's and solar rooftops, they are made of new-age materials and work efficiently to give shape to your designs without harming the environment. So, now your creations will not only wow the world, they will protect it as well.

Everest Industries is one of India's fastest growing building solutions company with over 8 decades of experience. The Company's building products and solutions are available in more than 1,00,000 villages and 600 cities in India and also in many countries globally.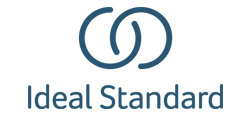 Ideal Standard

Ideal Standard is one of the world's leading manufacturers of high quality residential, commercial and healthcare bathroom solutions, with global headquarters in Brussels, Belgium and operating across the Middle East and Africa with Head Offices in Dubai, UAE encapsulating the Middle East and Gulf region with a strong footprint in Egypt.
Leading the world in bathroom manufacturing for over 100 years with a focus on design and innovation, Ideal Standard designs manufactures and supplies ceramic sanitary ware products, bathroom mixers, furniture and accessories, bathing & showering solutions that shape the future of modern living.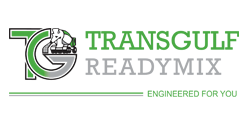 TransGulf

Transgulf Readymix Concrete Co. traces its roots from a concrete foundation of values and culture, reinforced by commitment, competent people and a system based on continuous improvement. In 1997, the company was established by a well-experienced team implementing a system that is designed and inspired around customer satisfaction.
---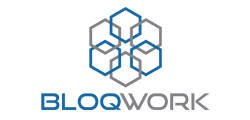 Startup Sponsors
Bloqwork Technology

Bloqwork is a web-based construction software solution built on the blockchain to deliver a secure, transparent and trusted construction management solution. Bloqwork will provide a platform for the day-to-day construction processes to manage activities such as inspections, approvals, instructions, purchases, requests for information and communication. Bloqwork will address weaknesses of current construction management solutions notably the ownership of data, the provision of a trusted searchable database and the ability to use the platform to transfer value through smart contracts. The company is founded by Michael Lawrence, a construction professional with an interest in bringing new technology to the sector.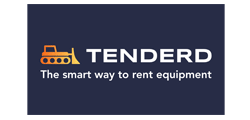 Tenderd
Tenderd is a procurement platform for equipment rentals. On the platform, companies can browse a database of thousands of telematics-fitted equipment, and pick the ones that fit their needs. The company was founded in Silicon Valley and funded by investors such as Y Combinator, Peter Thiel, BECO capital, and Rocket Internet.

Tenderd now operates the largest equipment rental platform in the UAE and KSA, helping companies increase equipment utilization, reduce fuel consumption, create operator scorecards, and minimize carbon footprint. From procurement to billing, all processes run digitally on the TENDERD platform, and helps clients save thousands of hours and dollars.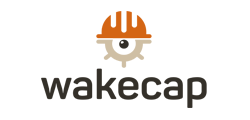 WakeCap
WakeCap is an enterprise solution designed for improving safety, efficiency & productivity on construction sites. We enable a site network with integrated sensors that are built into the sites existing safety equipment to connect the job sites via a proprietary wireless mesh network technology.
With WakeCap you have the opportunity to accurately identify personnel location, movement and activity for you to analyse your site activity with both standard and customized specific reports that are easily accessible via our comprehensive dashboard or mobile phone app. With WakeCap you have access to real-time site data to support site transparency for improved productivity.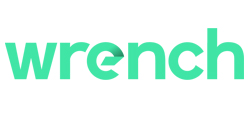 Wrench Solutions
Wrench Solutions is driven by the larger purpose of digitally transforming the engineering & construction industry by providing solutions that improves the way work is done. By leveraging modern digital technology and globally accepted project management best practices and tools, we help Owners, PMCs, Contractors, and Engineering Consulting companies plan, execute, and monitor their projects efficiently.
Wrench SmartProject is an intelligent cloud based, mobile-friendly engineering and construction project management solutions which empowers project managers by helping them to be pro-active while making project management decisions.
Over the last 20 years, we serve global organizations across 27 countries spanning 5 continents.
---