Sponsors & Partners
The construction industry is on the cusp of a new era – digital transformation and industry 4.0.

Technology is changing the way E&C companies work and how projects are delivered, making the industry greener, safer, better quality or more efficient. As stakeholders increasingly seek to get more from their existing assets, it is changing the way projects are handed over and operated, with more focus on the end-user and complete asset lifecycle. The digitised job site and asset is fast upon us.

Can your solutions disrupt the region's construction market? Are your services integral to successful technology adoption and acceleration in the market?

If so, join us as a sponsor and
Position yourself as thought leaders at the forefront of both technology disruption and the industry
Promote your brand as integral to making construction greener, safer and more efficient
Grow market share by showcasing live demos of your latest products and services
Help grow your business and improve relationships through 1-to-1 meetings with the key players in the construction market.
Sponsors 2020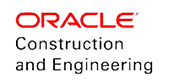 Oracle
Asset owners and project leaders rely on Oracle Construction and Engineering solutions for the visibility and control, connected supply chain, and data security needed to drive performance and mitigate risk across their processes, projects, and organization. Our scalable cloud solutions enable digital transformation for teams that plan, build, and operate critical assets, improving efficiency, collaboration, and change control across the project lifecycle. www.oracle.com/construction-and-engineering.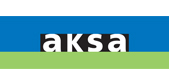 AKSA
Founded as an electrical motor factory by Ali Metin Kazanci in 1968, AKSA manufactured its first generator in 1984 and became an expert in machinery and hardware for electrical energy supply in a short amount of time. In 1994, Aksa community became corporate under the name Kazanci Holding and reorganized, achieving its current structure. Aksa has been the leader of generating sets market for a long period of time and is among Turkey's largest 200 industrial companies and exporters.
Spacemaker
Spacemaker was founded in the UAE in 1990, a turnkey provider able to deliver fast track timescales from temporary to permanent building solutions with a high emphasis on sustainability. The business has grown to become one of the highest quality modular building contractors due to the number of completed projects across the globe and industries maintaining long term relationships with our clients. Constantly ensuring our focus on QHSE, timely service and an anticipation of their needs is delivered time and time again. Engineering is provided in house of various disciplines, who are able to provide innovative solutions from concept through to manufacturing and installation in the worlds harshest operating environments. https://www.spacemaker.ae/

Knauf
Founded in 1932, by two brothers and mining engineers Alfons & Karl, Knauf is a multinational company with operations in more than 150 production sites worldwide present in more than 60 countries. Today Knauf is one of the world's leading manufacturer of building materials. Blending innovation with more than 75 years of extensive experience, Knauf has secured a leading positing in the technology of building board.Knauf drywall systems have been installed around the world with proven success. Leadership has been won by a combination of specialist expertise, an understanding of customer needs and a record of pioneering achievement. www.knauf.ae
Find out more on how to attend the event!