PARTICIPATING ORGANISATIONS
Festival objectives
The construction industry is on the cusp of new era. Building greener, faster, smarter and getting more from existing assets. The Construction Technology Festival 2021 brings together leaders from around the globe to discuss real technology use-cases that design, build and maintain projects better.
Make the right investments
in project technology by trialling and assessing them live onsite
Ensure better project delivery
through proven case studies that will enable you to design, build & operate projects more efficiently
Inject innovation and sustainability
into the UAE's built environment by sharing successful technology use cases from leading clients, contractors and consultants
Showcase the region's greatest Contech applications
at the first Construction Technology Festival awards
Stay competitive
by understanding which technologies will best reduce operational costs, improve safety and boost productivity of your projects
Meet the region's Contech ecosystem
including major clients, E&C companies, technology and industry disrupters
400+ delegates
100+ speakers
50+ sponsors & exhibitors
25+ countries
10+ startups
14 conference tracks
5 roundtables
9 Construction Technology Awards
Meet the Global Leaders turning technology hype into real success in the Built Environment
Sponsors 2020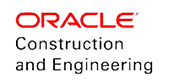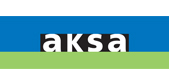 ---
Find out more on how to attend the event!