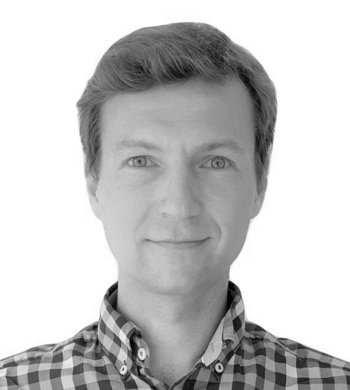 Krzysztof Wolnicki
Lead Fire Engineer
Arup
Krzysztof is a Senior Engineer based in Dubai. He specializes in fire safety and is also the Co-ordinator for Digital Services for Arup in the Middle East and Africa. Krzysztof has a keen interest in implementing digital solutions on projects and actively works with the wider network of engineers and digital specialists at Arup.
Jean Ghazal
Director of Preconstruction and VDC
Nesma & Partners Contracting Co.
Jean Ghazal is an architect with 22 years of extensive experience in the AEC industry. Graduated from ESTP Paris, France, Jean used his acquired knowledge and experience into managing a French group for over 15 years working on international projects. Jean is acting as Director of Preconstruction and VDC Department at Nesma & Partners taking in charge the implementation of the virtual construction within the different departments of the company.
His contribution on implementing new construction approaches and strategies enhanced the build environment, uplifting the company towards the best practices and the rising era of technologies in this field.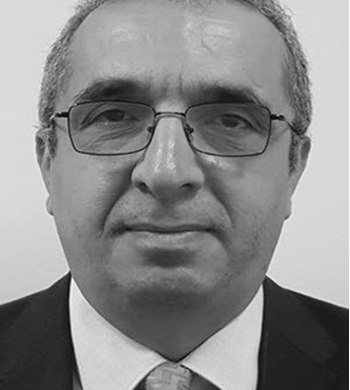 Nour Kassassir
Vice President and CIO
Parsons MEA
Nour H. Kassassir is the Vice President and CIO for Parsons MEA Business Unit. Nour focuses primarily on the Middle East and Africa (MEA) region, manages all ICT planning, design, execution and operations for all of Parsons employees across the MEA Region. Mr. Kassassir is an ICT Executive Management Professional and a leader in engineering digital transformation with over 35 years of extensive & solid experience in information technology service delivery and management, and domain expertise in diverse industries including: Automotive, Architecture, Engineering, Construction, and Oil & Gas in the U.S., Middle East, Europe, and Asia regions, including the following countries: UAE, Qatar, Saudi, Oman, Bahrain, Jordan, Indonesia, Italy, & U.K. Nour's experience includes the transformation of organizations & propelling them to new heights by applying big-picture vision, finding innovative solutions & astutely directing the creation and execution of short- & long-term strategies. Nour has a successful history in building top-performing international operations from the ground up in difficult conditions through tenacity, intuition & multicultural relationship building. Nour successfully recruits leads & inspires teams that harness the power of advanced technology to achieve critical business & financial goals. Nour is currently responsible for all ICT planning, design, execution, and operations for all of Parsons employees across the MEA Region and leads the engineering digital transformation.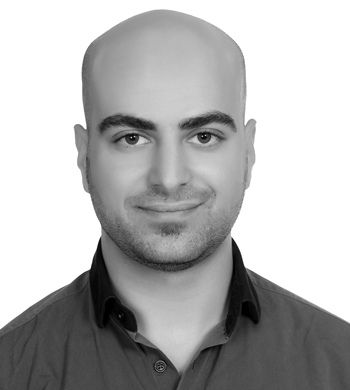 Mahmoud El Charif
BIM Operations Manager
Urban Surveys
Mahmoud is a BIM guru with more than 9 years of international experience focusing on digital construction and openBIM. He was one of the BIM Gurus of the Middle East who presented and participated in several events and conferences including the Festival of BIM & Digital Construction and the BIM Conference & Expo 2021. In addition, Mahmoud has been a member of the buildingSMART chapter since its official opening in the UAE providing presentations and raising awareness on openBIM.
On the projects side, he has worked on award winning projects including The Backyard in Beirut Lebanon, a Crowd Completed Project Award in 2017. In addition, he has worked on massive urban and city projects acting as the lead consultant such as Hotel 12 by The Red Sea and Qiddiya Waterpark by Qiddiya managing more than 12 sub consultants.
In addition, he is a mentor and lecturer in Zigurat University, the institute he graduated from, providing students with guidance and support while lecturing several units of the master programme.
Finally, he is heading the digital construction delivery and strategy at Urban Surveys, keeping a futuristic approach into the digital world.
Colin Dowall
Director Head of Property & Asset Management Services MENA
JLL
Colin is a chartered surveyor with over 24 years' experience across 3 continents providing guidance to developers, investors and landlords for mall developments and large-scale mixed-use developments. His experience ranges from designing and deploying Asset Management Strategy, Leasing and Renewal and tenant retention strategies, Budget Preparation, Property Operating Plans, fit out guidelines, Policy and Procedures, Consultancy and Advisory services focusing on designing effective property and asset management and solutions to clients.
Lindsay McQuillan
Director – Head of Property Management
CBRE
Lindsay has specialist experience in; shopping centre acquisition, asset management, setting and reviewing business plans as well as property management and service charge analysis.
Lindsay has provided key advice to her clients on repurposing strategy to assist portfolio diversification in line with evolving market and consumer trends. She also has extensive experience delivering and implementing business plans for complex portfolios across various asset classes, including setting up industry best practice and procedure guidelines to allow clients to self manage.
Nihal Hakeem
Executive Director‭ of ‬Digitalisation‭, ‬CX‭ & ‬Marketing
Provis
Nihal is currently the Executive Director for Digitization, ‬Customer Experience&‬Marketing at Provis, ‬where she oversees strategizing and execution of digitisation roadmaps, ‬service journeys and delivery excellence as well as marketing and communication in line with business goals and strategy. ‬Prior to joining Provis, ‬Nihal held key roles across different organizations in the region and North America. ‬She brings over 20‬years of experience authoring turnkey innovative digitisation roadmaps, ‬customer journeys and experience and marketing and communication strategies that drive customer acquisition, ‬loyalty and conversion.‬‬‬‬‬‬‬‬‬‬‬‬‬‬‬‬‬‬‬‬‬‬‬‬‬‬‬‬‬‬‬‬‬‬‬‬‬‬‬‬‬‬‬‬‬
HP Aengaar
Chief Executive Officer
Provis
HP is currently the Chief Executive Officer of Provis driving an ambitious program to digitally transform customer service, enhance operational productivity and expand market presence through strategic acquisitions.
HP brings with him a wealth of experience in the fields of performance transformation, strategic change management and finance & investments in both public and private sector organizations. Before joining Provis, he was instrumental in the corporate transformation & performance improvement program at Farah Leisure on Yas Island and, was Executive Director & Group Head of Strategy and Investments at Miral Asset Management since 2014. Prior to that, he held various leadership roles at McKinsey and worked at Goldman Sachs, engaging with senior stakeholders in government and multinational organizations across the US, Middle East and India.
He holds two Master degrees from the Massachusetts Institute of Technology (MIT) and a Master's degree from Harvard University. Hehas also completed professional certifications from Stanford University (Risk Management) and Oxford University (Private Equity and Venture Capital) and has passed all three levels of the Chartered Financial Analyst (CFA)program.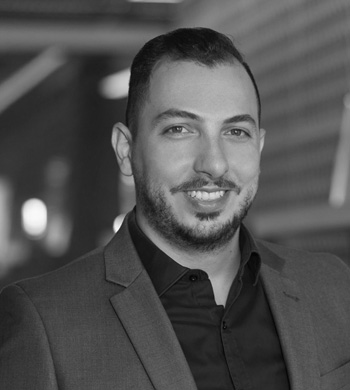 Mario Saab
Head of Sustainability MENA
Cundall
In early 2021, Mario took up a Head of Sustainability role with Cundall to lead the MENA team and shape the company's business in the region as it rises to meet increased demand for sustainable and net zero carbon solutions.
He started his sustainability and building physics career in Dar Group as part of the Beirut office Sustainability team, and later on co-founded specialised consultancy firm "SEEDS International", where he led the company's various departments and successfully directed turnkey high-profile projects across the MENA region, among which the Dubai Expo 2020 UAE Pavilion, SABIC HQs in KSA, Meydan One Mall in Dubai, Bahrain Airport new terminal building, and the Lebanon Waterfront City.
Mario currently holds 14+ years of diversified regional experience across most sectors including Low and Net Zero Carbon design, project management, team management, operations, planning, Public speaking, trainings, and contracts administration.
His passion for this field led him to acquire several international accreditations, notably being a USGBC Faculty, LEED AP, ESTIDAMA PQP, BREEAM International Assessor and GSAS Certified Green Professional.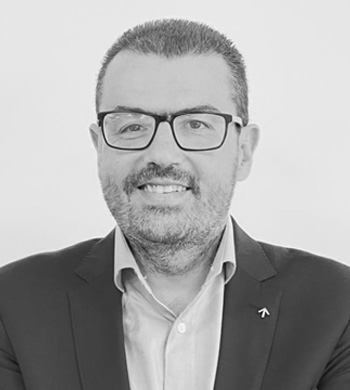 Henrique Pereira
Chief Executive Officer
Taka Solutions
Henrique Pereira is the Chief Executive Officer of Taka Solutions, a UAE-based technology, engineering and finance company that delivers comprehensive energy solutions to improve energy and water efficiency, reduce carbon impact and save money.
Henrique has extensive experience in leadership roles, with more than 15 years in the ESCO and energy efficiency markets across Europe and the Middle East. Prior to joining Taka Solutions, Henrique was working with the Ras Al Khaimah Municipality Department and was responsible for the retrofit and energy management programs for the emirate of Ras Al Khaimah. His prior experience includes leadership roles such as Vice-President of the Portuguese Business Council in Dubai, Managing Director at SEABRA Middle East, Managing Director at ISA, Vice-President at Critical Software & Manufacturing, among others.
Henrique holds a bachelor's degree in Electronics and Computer Engineering from the University of Porto, Portugal and is an EVO Certified Energy Manager (CEM), EVO Certified Measurement & Verification Professional (CMVP), and certified Building Retrofit Specialist (EGBC).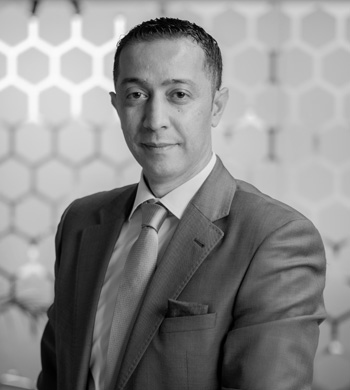 Rachid Hamida
VP – Energy & Technology
Enova
Rachid joined Enova in 2017 to lead the Technology & Performance department, which gathers the Energy, Hubgrade, Renewable Energy, and Asset Management functions under one umbrella. As part of Enova's overall growth strategy, this department drives the company's technology vision through digital transformation and leadership.
Rachid previously worked for Veolia's Tools & Methods department in France. Over the past 20 years, his career has seen him lead several projects focused on aligning digital strategy with business and commercial goals in France, the UK, North America, Eastern Europe, and Africa.
Iman Abi Saab
Middle East Technical Excellence Leader, Technical Director
Mott MacDonald
Iman's role as the unit Technical Excellence Director is to drive forward the excellence mission in the region through a focus on safeguarding quality, and unleashing digital innovation to solve our industry's challenges.
Iman is an accomplished chartered member of the Institution of Structural Engineers, with over 22 years' experience in the design management of projects in the residential, commercial, industrial, healthcare, transport, infrastructure and public sectors.
Throughout her career, Iman has promoted digital delivery, efficient and sustainable low carbon solutions, with a strong focus on achieving good social outcomes.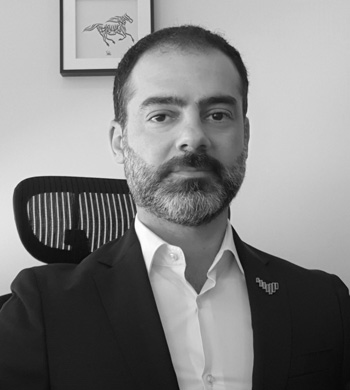 Elie Matar
Head of Electricity
Regulatory and Supervisory Bureau(RSB)
Elie is the Head of Electricity at the Regulatory and Supervisory Bureau in Dubai. The Bureau regulates the electricity, water and district cooling sectors in the Emirate. For 9 years at the RSB Elie has been predominantly focused on regulating electricity generation under the Independent Power Producer(IPP) model, and supportingprogrammes and initiativesthatfoster the building retrofit market and promote energy and water efficiency in Dubai's built environment.
Elie hasover22 years of work experience and holds a master's degree in Business Administrationand a bachelor's in Electrical Engineering. Hegained his expertise in the energy and utilities sector largely through regulatory and consulting work in the UAE, Canada and Lebanon.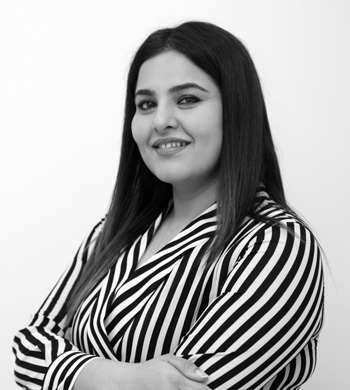 Javeria Aijaz
Senior Director – Technology & Innovation
FARNEK Services
Javeria Aijaz is the Senior Director – Technology & Innovation in FARNEK Services, Swiss UAE-based Facilities Management Company. She is also Managing Director of HITEK Services – Technology arm under Farnek Group. Under the leadership of Javeria, Farnek has successfully went through the digitalization journey for FM Services including People, Facilities and Assets, and received many prestigious awards including Winner of Technology Implementation of the Year 2017 and Finalist for 2018, 2021 in Middle East FM Awards.
Leader on Smart Building and FM Solutions, Javeria is an experienced Technocrat and Passionate digitalization Strategist. Developed and implemented multiple intelligent building monitoring, and automation technology based on Cloud and Mobility solutions, supported by smart analytical platforms based on Artificial Intelligence and Machine Learning.
Her team consists of developers, engineers, system integrators and specialist consultants in various technology segments supporting more than 3000 mobile devices, 5000+ data points, multiple platforms to improve people, building and asset communication to increase efficiency and productivity, satisfying operational KPIs. Implementing various solutions for prestigious projects enables FM Service delivery to be proactive, productive and open the doors for smart Field Service Management. Following Farnek Vision & Mission, Javeria is focused to change the trend from Traditional FM to Smart FM that empower buildings to be intelligent, resilient and sustainable.
Javeria leads the way in innovation and technology-driven FM, it's a proud moment when she has been presented with the CXO 50 Winner – March 2022, Feb 2021, CIO in Facility Management award in 2018, 2019 and 2020, 2021, 2022, Nex-Gen CIO 2018 and many more. She is recognised for her commitment to developing business strategy.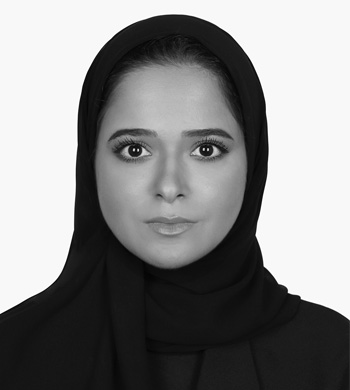 Maitha AlNuaimi
GI Network Section Manager
Dubai Municipality
Geographic Information network section manager in GIS center in Dubai Municipality with9 years of experience in GIS, with a master's degree in city science, and a Bachelor's degree in GIS with a Diploma in Artificial intelligence from Oxford University UK. Graduated from UAE Government Leadership Program in 2021.
Maitha is the first Emirati drone pilot and 3D mapping expert. She is one of the world's 50 Geospatial Stars for 2021. She is also one of the GCC's 20 Young Stars for 2021.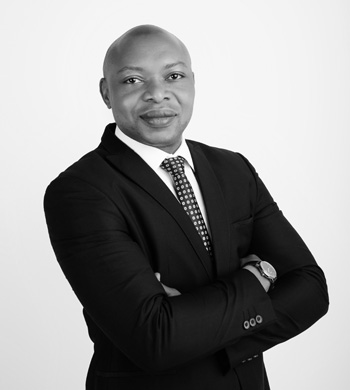 Maji Monday
Director - HSSEQ, Projects & Maintenance
RSA Global
Maji, is the Group Director of Health, Safety, Security, Environment and Quality (HSSEQ) at RSA Global,Dubai. United Arab Emirates.
In this role, he is responsible for setting and implementing HSSEQ strategyand culture within the organization ensuring HSSEQ is ingrained within all employees as a visible core value as well as leading project engineers and maintenance professionals to build and maintain complex facilities in compliance with HSSEQ standards and other applicable regulations.
Maji, is a chartered member of the Institution of Occupational Safety and Health (IOSH), holds a master's degree in Occupational Health, Safety and Environment from the University of Greenwich, London, UK and in Utility Management Operations from the California State University, Sacramento, USA.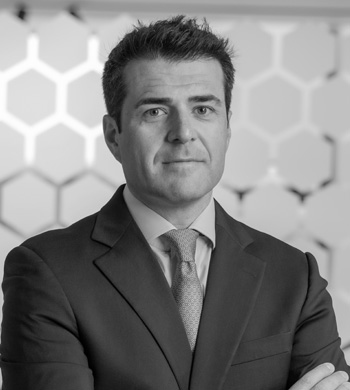 Francisco Ramalheira
SVP – Business Development and Marketing
Enova
Having been with Enova since 2009, Francisco was appointed Business Development & Marketing Director in September 2017. With an extensive operational background in, and knowledge of, different business models, as well as a proven track record consolidating and developing business units, he is the perfect fit for this role.
Francisco was previously Director of Operations responsible for Bahrain, Qatar and Saudi Arabia, a position that went beyond operational delivery, entailing the management of supporting functions and direct responsibility for the business units' financial results and business development.
Francisco is knowledgeable about all building services, with a deep technical exposure and interest in energy conservation and efficiency, renewable energy, CHP and HVAC systems. This, along with his commercial acumen, has enabled him to support the successful implementation of Energy Performance Contracts. He has extensive experience in all building typologies and is acquainted with a variety of engineering disciplines and Green Building Certification tools. Francisco has been a built environmental professional throughout his career and has been involved in more than 200 projects in Europe, South America and the Middle East.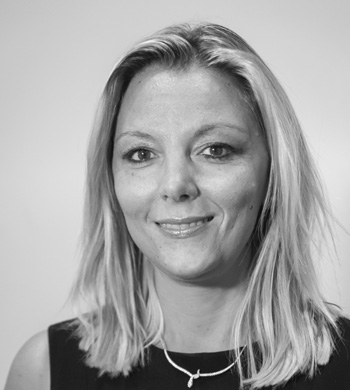 Cristina Savian
Founder
BE-WISE
Cristina is the founder of BE-WISE, an international consultancy focused on driving technology adoption, bringing to market the most promising innovation in the construction and property industries across Europe, the US, Australia, and the Middle East.
Cristina has over twenty years of experience in the civil engineering and technology industries, receiving her MBA from the University of Cambridge, her MSc in Transport from Imperial College London in the UK. She also holds a first-class degree in Environmental Economics as well as being a Chartered Land Surveyor.
Cristina is an internationally renowned digital construction keynote and guest speaker who holds judge and board positions on engineering and construction panels. She is a key industry voice internationally for the adoption of digital twins for our built assets and was recently named top influencers in the 2021 Who's Who in Industry 4.0 list. Cristina is the author of "Digital Twins for the Built Environment - An introduction to their opportunity, benefits, challenges and risks" Institute of Engineering and Technology - whitepaper published in October 2019 and the recently published whitepaper "Digital twins from design to handover of constructed assets" by the Royal Institution of Chartered Surveyors (RICS).
In addition, she runs her editorial column on aec.business.com – where she writes about the new construction industry trends and also recently founded the "House of Digital Twins Club" on ClubHouse, where she hosts weekly rooms in English, German, Italian and French to share knowledge and experience around implementing digital twins for the built environments.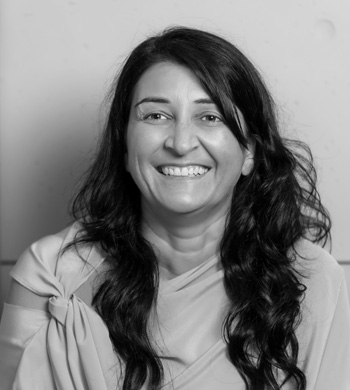 Hanifa Ymer
Head of Sustainability Services MENA
Jones Lang LaSalle
Hanif aheads up JLL's Sustainability Consulting Services practice across MENA. She brings extensive experience and knowledge in sustainability, with 20 years of experience across the full suite of sustainability services, and across a broad spectrum of issues including climate change and energy; water management; health, safety and wellbeing; human rights; diversity and inclusion; responsible investment; responsible banking; and many other areas.
She has supported businesses across all sustainability / ESG related matters, including the development of sustainability / ESG strategies and frameworks (including NetZero strategies and developing the first Carbon Neutral framework for a sustainable precinct in Australia). She has also work on implementation and reporting of same – from developing governance structures; processes; procedures and systems to support embedding sustainability throughout an organization.
Her training includes systems thinking to support sustainability solutions which has included looking at concepts of circular economy and has recently completed a certificate in sustainability cities.
She is JLL's representative in relation to our membership of UNGC KSA; UNGC UAE and is a Non Executive Director with EmiratesGBC.
Her work spans many geographies including Australia; Pakistan; Colombia; Brazil; Malaysia; Hong Kong, Singapore, the USA; England; Jordan; the UAE and Oman
Other roles that Hanifa has held include Vice President, ESG Specialist, Governance, Risk and Assurance at Mubadala Investment Company, and before Mubadala, the Head of Sustainability Services with KPMG Lower Gulf.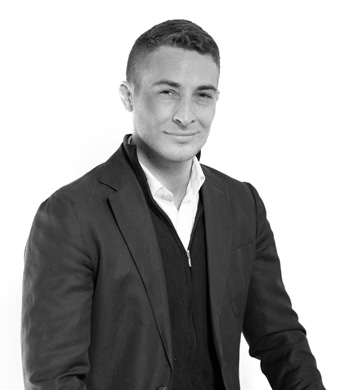 Idriss Goossens
Founder and Executive Chairman
PropTech Lab
With over 10 years of experience in the PropTech space, Goossens is the founder and executive chairman of PropTech Lab, a real estate innovators network in Belgium and Luxembourg representing 280 company members. PropTech Lab helps startups raise capital and advises large real estate corporations on their innovation strategy. In 2019, Goossens co-founded the European PropTech Association, organizing the PropTech StartUp & Scale-Up Europe Awards. European PropTech Association is supported by the European Commission and by the 26 national proptech hubs, representing 3.200 PropTech startups. In 2020, Idriss founded RELEVATION, the digital fundraising summit for proptech. This digital event was created as the pandemic greatly accelerated the adoption of PropTech and the need arose for a digital solution to connect startups and investors. RELEVATION facilitates investments in the proptech space, by connecting founders to VC's, GP's to LP's, and ease the access to talents with a digital job fair. He also co-founded RECAP.World, a resilient cities accelerator for corporate, facilitating the creation of Resilient and Sustainable cities. He is Co-Chair of the ULI Real Estate Technology Product Council.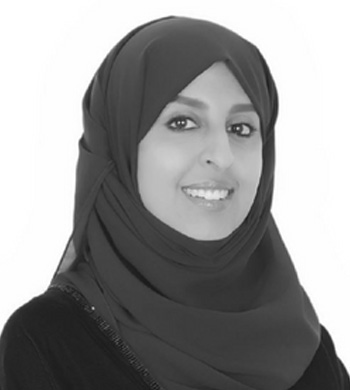 Mashael Bin Saedan
Chief Executive Officer
Al Saedan for Development
Experienced Chief Executive Officer with a demonstrated history of working in the real estate industry. Skilled in Business Planning, Macroeconomics, English, Mutual Funds, and Management. Strong business development professional graduated MSc Business Finance and Economic from Sheffield University.
David J. Carey
Head of KSA FM Consulting
International Real Estate Partners
David Carey MSc, CIWFM, is Head of KSA FM Consulting for IREP. He's been CEO of a UAE-based, FM consulting company, working mainly in the Middle East, for over 13 years. He specialises in strategic planning, transformation projects and deploying technology in the built environment. He's an IWFM Non-Executive Director, a GPG co-author, and previous UAE Region Committee Chair. He's also an ISO 41001 contributor and a PhD student, researching Digitalisation in FM.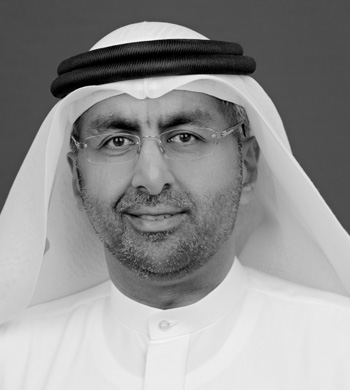 Abdulla Al Wahedi
Chief Executive Officer
Irtikaz Group
Abdulla Al Wahedi is a leading facilities management expert in the region. He is the founder and owner of Irtikaz Group which offers property management and owners association management services. He has over two decades of experience in facilities management and has held several high-profile roles including his last role as senior director facilities management in Emaar Properties where he oversaw the FM operations of iconic projects such as Burj Khalifa, The Dubai Mall and Emaar District Cooling. He also gained FM exposure in the Kingdom of Saudi Arabia as he served as a Senior Engineer at Etihad Etisalat. At the beginning of his career, Abdulla worked on the first commercial district cooling plant in the UAE with Tabreed.
Abdulla holds a bachelor's degree in Electrical Engineering from Seattle University in the USA, and an MBA from the American University of Sharjah. He is a graduate of the Mohammed Bin Rashid Centre for Leadership Development (MBRCLD) and has won the Rashid Award for Academic Achievement.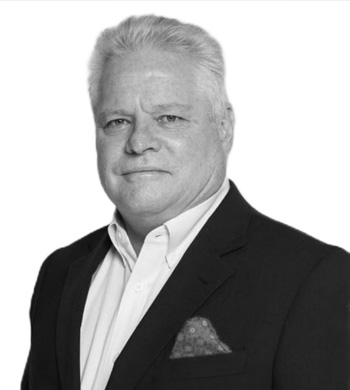 Alan Rowlands
GM
Waseela Owners Association Management LLC
Alan is a qualified accountant and further qualified with CAI designations CMCA, AMS and PCAM (achieved in Las Vegas in 2015). Alan was instrumental in setting up one of the first independent Community Management Companies in Dubai specializing in providing innovative and practical solutions for Communities that share common living and recreational spaces. Novus entered into a JV with 360 Communities in June 2016 merging its business in Dubai and Oman with a further 20+ Communities in Abu Dhabi forming the largest independent Association Management company in the Middle East. A registered member of the CAI Faculty and offering M100 courses on their behalf Alan was also elected to the inaugural CAIME Board for 2022 year as Board member and treasurer. He has been an influential voice in the Community Management industry in Dubai and also as a strong supporter of CAI on the Middle East.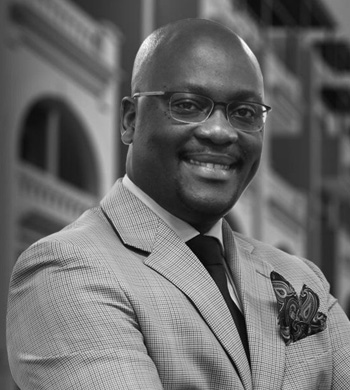 Neville Mawerera
Director - Customer Experience
Mansions Community Management
Neville started his career in luxury hospitality and has over 10 years of experience in managing real estate including mixed communities and master plans.
He is customer and client focused with professional drive to deliver the highest quality service in achieving customer satisfaction. As an experienced industry leader, he is responsible for Owners Association and Facilities Management across a large portfolio of some of the most prestigious properties in the UAE.
As a member of the CAMCIB (USA) and a proud almuni of Swiss Business School (Zurich), Neville passionately champions innovation and use of property technology in community management. He is a regular contributor to both print and digital media platforms regionally and internationally and is a well renowned speaker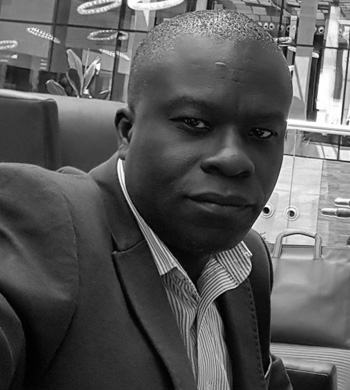 Anthony Tuffour
Director - Global Lead GIS and Digital Twins
BuroHappold Engineering
Anthony Tuffour is an enthusiastic and expert Geospatial Data Science and Digital Twins professional with over 18 years of experience. He is skilled and has vast experience in the applications of Geospatial Data Science and Digital Twins in Architecture, Engineering, and Construction (AEC) sector, Local Governance, Urban/Spatial Planning, Physical Asset Management, Railway Engineering, and Disaster Risk Reduction and Management for city resilience.
Anthony is currently a Director at BuroHappold Engineering, leading its global GIS and Digital Twins consulting service and solutions delivery to clients across the globe. He also leads BuroHappold Cities' computational engineering efforts and is a member of the Technology Executive Group of Buro Happold. He was a UK Digital Twins Toolkit Working Group member on behalf of the Centre for Digital Built Britain (CDBB), leading UK's National Digital Twin framework development.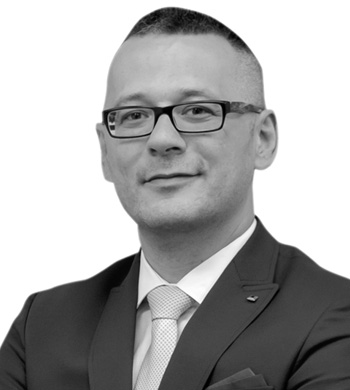 Damir Jaksic
Chief Information Officer
KEO
Damir has spent most of his career in the engineering and construction industry as an IT professional. He has over 20 years of experience in creating value at the intersection of business insight and technology, leading transformation initiatives across Asia-Pacific, USA, UK and the Middle East.
Damir leads IT Division in KEO International Consultants, and prior to this appointment he headed up Middle East IT operations in Mott MacDonald, responsible for the IT strategy and service operations. Before that he served in a variety of IT management positions in WSP, Balfour Beatty, Parsons Brinckerhoff and others. He was accountable for many facets of IT, from leading delivery of innovative solutions to clients, to directing back-office corporate initiatives - ultimately supporting businesses to win and to deliver work.
Throughout his various roles, Damir has successfully created environments where staff are able to grow and achieve personal development. His leadership style emphasizes integrity and strong service orientation. A proud father of two daughters and the husband of environmental sustainability aficionado, Damir is a strong advocate of diversity and equal opportunity in the workplace.
Damir holds a Master's Degree in Management from the Macquarie Graduate School of Management, Australia.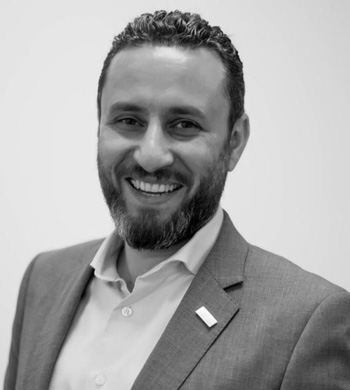 Makram H. Hani
Founder - CEO
Arms &McGregor International
Founder and CEO of Arms &McGregor International Group® including Arms &McGregor Leisure, Vacations, Investments and Realty ®. Executive Board member & Regional Chair of FIBREE, the Foundation for International Blockchain and Real Estate Expertise.
Aside of running Arms &McGregor International Realty ® Makram is also the Founder of BBP a specialist media and tech agency and have cofounded other Real estate brokerages similar to Morgan's International Realty and Clemson porter Properties. Makram is an author of 3 books and more than 200 articles.
Makram's vision is Revolutionize real estate as an asset class by Liquifying, adding transparency, removing imperfections and making it accessible. Makram's concept Real estate 6.0 is considered the future of what the asset class will become.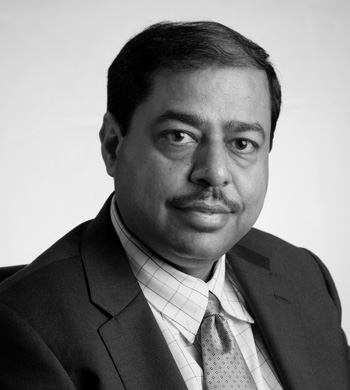 Anil-Sawhney
Director of the Infrastructure Sector
RICS
Anil Sawhney is the Global Lead for the Construction and Infrastructure Sector at the Royal Institution of Chartered Surveyors (RICS). Anil is a construction and infrastructure sector expert, an educator, a researcher, and a ConstructionTech enthusiast. He is involved in producing the construction and infrastructure sector's body of knowledge, standards, guidance, practice statements, education, and training. He is also an Adjunct Faculty at Columbia University, Visiting Professor at Liverpool John Moores University in the UK, and an adjunct faculty at the University of Southern California. Anil has a rich mix of academic, research, industry, and consulting experience gathered in the USA, India, Canada, the UK, and Australia. In 2020, he co-authored a book entitled "Construction 4.0-Innovation Platform for the Built Environment." He is currently the co-editor of the Construction Innovation Journal. Dr. Sawhney serves on the international editorial board of the ICE Infrastructure Asset Management journal and the Journal of Information Technology in Construction.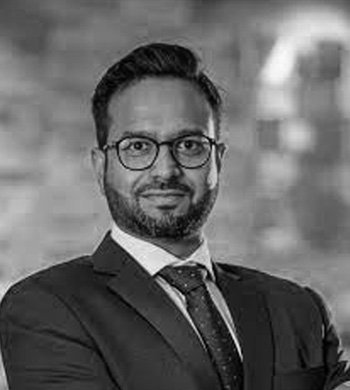 Fahad Mohamed
Director - Dubai & NE
Adeeb Group
A visionary and strategic Facilities Management professional with a degree in Electronics & Electrical Engineering and a Masters in Facilities Management, Fahad has a wide-ranging career in the Facilities Management, Construction, Utility Management, Energy Management, Real – Estate and the Community Management space in the UAE working on capital planning, retrofit projects, and multi-site operations. Exceptional in creating a collaborative nature and promoting the best practices in the industry. A self-motivated learner who believes in lifelong learning and giving back to the community.
After a substantial career of over 15 years with Dubai South, DuServe (a subsidiary of Dubai South), and Deyaar Community Management, Fahad has joined Adeeb Group to support the growth objectives of the group in its Facilities Management and MEP Contracting works. His technically astute entrepreneurial attitude and articulate communication have helped the organizations he works to establish and foster robust liaisons with the business partners to maximize company revenue. His strengths lie in Strategic Planning, Business Progress, Project Management, Contract Negotiations, budget optimization, and Staff leadership and training. He has been a people person and he is ready to go any length to support his peers and provide them the required motivation to achieve the set goals.
Fahad has been a keen supporter and volunteer for social welfare and other professional associations in the field of Facilities Management, Community Management, ASHRAE, etc... He is a Certified Trainer for MEFMA, Certified CMCA, and is also a Certified Member of IWFM. Furthermore, he has also served as the UAE Secretary for IWFM and has been an active member of the UAE Committee. Fahad is also a passionate speaker for various technical and built environment events in topics ranging in Facilities Management, Proptec, Retrofits, Community Management, etc.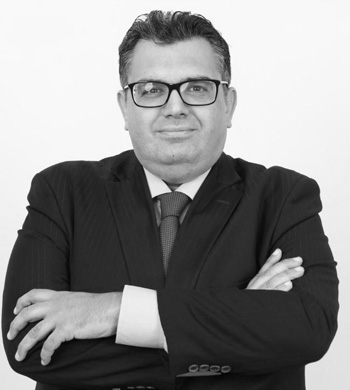 Mohamad Rabih Itani
CSMO
United Real Estate (URC)
Mohamad Rabih Itani is the CSMO of United Real Estate Company, URC, an international – Kuwait listed - real estate developer focusing on the MENA region. He is also a board member of Esrar Real Estate, a specialized sales & marketing real estate consultancy firm working in Saudi Arabia (KSA) and the region. Regarded as a seasoned real estate professional & consultant, his services extend to several countries including Malaysia, Indonesia, Maldives, Turkey & Spain. Itani's diverse engagement in various countries enabled him to gain in-depth knowledge of the local, regional, and global real estate industry. He has successfully planned & launched master-planned communities in different countries. He regularly writes real estate articles covering GCC market.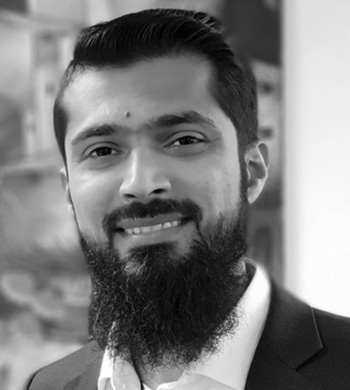 Waqar Hasan
CEO
Itihad Community Management
He founded Itihad Community Management (ICM) in 2010 in Dubai. ICM's portfolio has since grown to several properties in the city's most premium locales and continues to expand locally and internationally. He is also a licensed property manager in Dubai and amongst the very few in the region who have the premier professional certifications from both the Community Associations Institute (CAI) and the Institute of Real Estate Management (IREM). He also serves CAI Middle East as a member of the Board, and Chair of the Development and Administrative Committee. His certifications include Certified Manager of Community Association (CMCA), Association Management Specialist (AMS), Professional Community Association Manager (PCAM), and IREM's Certified Property Manager (CPM). He also holds a Bachelor of Business Administration degree from the Institute of Business Administration – Karachi. He is the author of 'A Practical Guide to Community Management in Dubai', the only book in the region specifically for community managers based in Dubai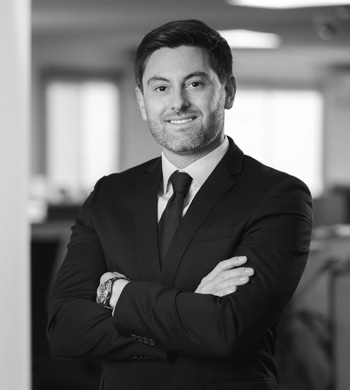 David Nice
Associate Director
Emrill
David Nice has over 18 years of technical, operations and senior business roles within the facilities management sector. He has a proven track record in delivering integrated facilities management services, including proactive and preventative maintenance, mechanical, electrical and plumbing (MEP), heating, ventilation and air-conditioning (HVAC) and fire systems, in addition to overseeing health and safety, quality and manpower management programmes and initiatives.
As an associate director at Emrill, Nice is responsible for critical contracts with prestigious clients in the UAE, overseeing operations at a major airport, large-scale exhibitions and events, and residential communities comprising vertical towers, villas and retail outlets.
Nice is also responsible for Emrill's health and safety department, which has launched several award-winning initiatives, including Don't Walk By, Safer Together with Emrill and Remote Working.
Nice holds an undergraduate degree in business management studies. He is also a certified Six Sigma Yellow Belt practitioner and NEBOSH qualified.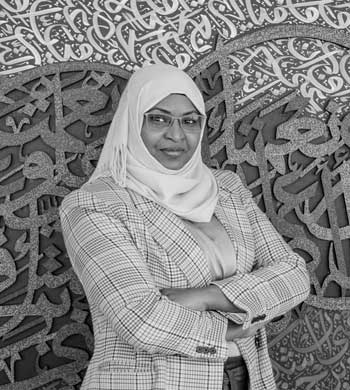 Samar Salih
General Manager- FM Pro Technology Solutions
EFS Facilities Services
Samar Salih is a resourceful, proactive, experienced and dynamic Facilities management and process automation professional holding a Master of Science Degree in Facilities management and a Bachelor of Science in ICT.
She is a team player with leadership skills for effective execution and oversight of digital transformations and business process automation, with over eight years of FM experience in various industries. Samar has a customer-centric approach to business, strategic approach for efficiency management and exceptional strategic presentation skills.
At EFS, Samar leads a diligent team of professionals to provide a seamless user experience through the CAFM system and has led pioneering developments as the General Manager for FM Pro Technology Solutions.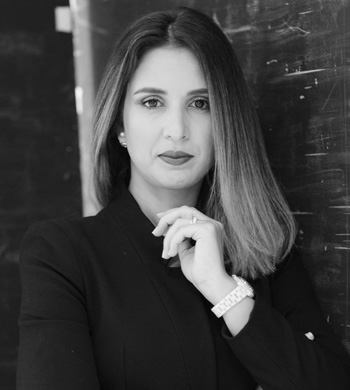 Dounia Fadi
Chief Operating Officer
Berkshire Hathaway HomeServices Gulf Properties
After 16 years in the Dubai Real Estate marketplace and as the Chief Operating Officer of Berkshire Hathaway HomeServices Gulf Properties, Dounia leads a diverse team of hand-picked real estate professionals, representing buyers and sellers locally and internationally. Dounia Fadi is one of the top Real Estate leaders who take it to the next level. Respected by her colleagues for her problem-solving and leadership skills, Dounia possesses the singular ability to empower agents and create a collaborative, cooperative team. Continuously stressing the importance of building and maintaining client relationships, she provides agents with the market knowledge, technology, and resources they require to effectively meet their clients' needs. In her long journey, she has built an extensive resource network, a full understanding of the Dubai Market offering full-service residential/commercial real estate practice including buyer/tenant representation and property management.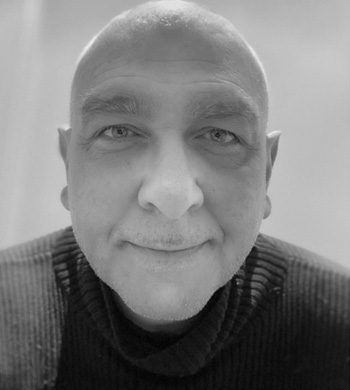 Wassim Haroun
Re-founder and CEO
CONSER
Wassim Haroun is a serial entrepreneur, that has taken his IT knowledge and education and combined it with the civil engineering field during his tenure with CONSER, and have reinvented it into an innovation hub.
An avantgarde thinker with the ability to see the whole picture and quickly zoom in on the smaller issues that are needed to build the whole.
in 2020, Wassim launched CICCON and CONSER-Tech as part of the CONSER group, to become a platform to invest and enable the success of innovations for the engineering and construction industries. With remote construction supervision being the first theme to be addressed, and combining cloud, VR and AR tools to allow centralized control over many remote projects.
Wassim Haroun has spoken and presented at numerous Contech conferences in Europe and the Middle East.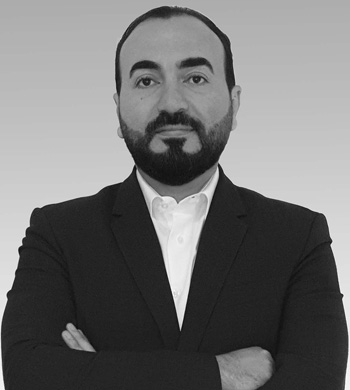 Wassim Ghadban
Vice President, Global Innovation & Digital Engineering
Kent
An Innovation & Digital Evangelist with over 15 years of experience in digital engineering covering Ecosystems Management leadership, 4.0 Digital Transformation strategies & Project delivery, Business Intelligence, advanced technologies and operational efficiencies. He has extensive experience in leading all phases of large-scale projects, including complex business re-engineering initiatives, industry transforming technology solutions and systems integration projects with multiple clients and technology partners.
Wassim is a global consultant in renovating businesses through innovative solutions, information technology and digital programs to accelerate growth, reduce operating costs and exploit competitive advantages with leading-edge applications, advanced analytics, AI technologies and big data solutions.
Wassim is well experienced in Energy innovative solutions, Digital command Centers, PMO, Operating Assets Production and Maintenance systems, Digital Twin, EPC4.0, business Processes automation, digital solutions, disruptive technologies and ecosystems which covers Engineering, Construction, Operation, ERP & Training Services. He has developed the concepts of Digital Maturity levels and 8D digital twin adopted by key industrial players.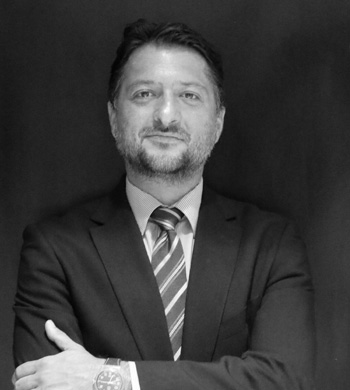 Ioannis Spanos
Director Sustainability & Environmental Services
KEO International Consultants
Dr Spanos is a consultant, professional engineer, and sustainability expert with 20 years of experience. He provides professional consultancy and strategy related services to government institutions, investment funds, developers, architects, and contractors.
His experience includes the development of sustainable real-estate assets, renewable energy and urban development programs in MENA, UK, Europe, and Africa.
His primary interest is in the implementation of added commercial value through client focused sustainability, ESG and Climate Change related decisions on early stages of developments. He is currently delivering organization-wide scale strategies to some of the signature clients in the region.
Dr Spanos has been shortlisted for and has received various Middle East awards. He is actively supporting academic research, regional Green Building Councils, and international professional bodies.
Sam Stacy
ISCF Challenge Director for Construction
UK Research & Innovation
Sam Stacey is Challenge Director – Transforming Construction at Innovate UK. He is leading the Transforming Construction challenge, a £170 million research and innovation investment, matched by £250 million from industry, to create new construction processes and techniques for building manufacture in the UK. Before joining Innovate UK, Sam was Director of Innovation, Industrialisation and Business Improvement at Skanska UK. He is a Chartered Structural Engineer with an MBA from Henley Business School and degrees in Civil Engineering, Architecture and Philosophy from Imperial College and Cambridge University.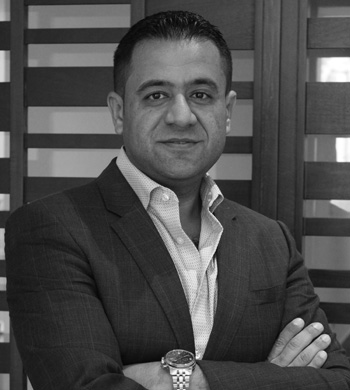 Maged El Hawary
Chief Information Officer
ASGC Construction
Maged is currently CIO of ASGC Group . Started his career as Site Engineer, Technical office then Planning & Monitoring Engineer in The Arab Contractors Company in Egypt, and then continued as a Planning Engineer with ASTCC UAE, Planning Manager at PMDC, Controls director of ASGC. Later on, Maged held several managerial positions in key international companies and was managing major projects in Residential & Commercial, Oil & Gas, and Industrial sectors. He also worked on a consultancy basis with the major consultants and developers, such as Hill International, Turner, ECG, DAMAC, DAEP, Al Futtaim, Emaar and others.
Being a Guest Lecturer& Dissertation Supervisor at Heriot-Watt University, Member of Industry Advisory Board IAB in AUD - Dubai and Past President of AACEI, UAE- section enriched his experience and exposure. A professional speaker and panelist in many international conferences, such as Big5 construct in Dubai, Egypt, Saudi Arabia and Morocco, AACEI international conferences, Project Management congress& construction summit lecturer in topics ranging from Project management, Project controls, leadership, Technology and Innovation.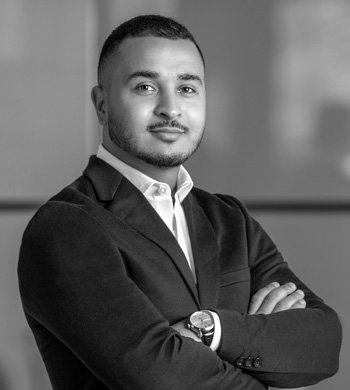 Anas Bataw
Director
Centre of Excellence in Smart Construction, Heriot-Watt University
Dr Bataw plays a vital role driving AEC innovations and digital transformation by contributing to the development and delivery of National standards, guidelines, and ISO in GCC, Singapore and UK. As well as leading initiatives and programs on organizational level with strong leadership abilities and hands-on technical expertise in Modern Methods of Construction (MMC), Design for Manufacture & Assembly (DfMA), Building Information Modelling/ Management (BIM) and Digital Twinning.
Established extensive capabilities developing and leading large-scale AEC innovations programs from identification, building cases, prototyping, and setting up teams to developing and executing methodologies, processes, procedures and building ecosystems.
Dr. Anas Bataw is the Director of the Centre of Excellence in Smart Construction (CESC). In this role, he has the overall responsibility to advancing industry-led innovations in construction to revolutionise the way we develop, manage, and operate smarter cities.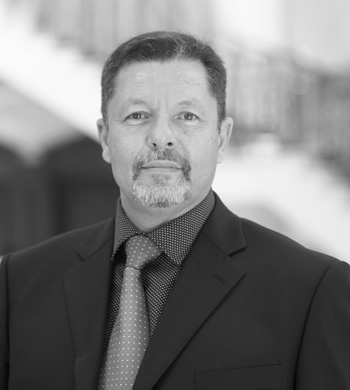 Dr. M. Nabyl Chenaf
Dean, School of Architecture, Art and Design and Professor of Architecture
American University in Dubai
Dr. M. Nabyl Chenafis a professor of Architecture and Dean of the school of Architecture, Art and Design at the American University in Dubai. Prior to that, he worked as the Editor of the Arabic/English edition of l"ARCA magazine of Architecture, Design and Visual Communication.
He has been regularly involved in research supervision and juries for international competitions in Architecture and Urban Design.
Dr. Chenaf designed several buildings and urban settlements including new neighborhoods, rehabilitation of squatters and restoration.
Finally, Dr. Chenaf delivers training workshops in town management and planning to senior decision-makers and operators in the field in several countries.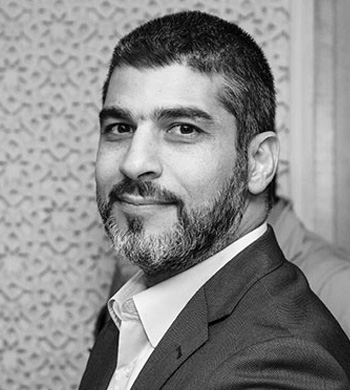 Abdulmajid Karanouh
International Director and Head of Interdisciplinary Design and Innovation
Drees & Sommer
Abdulmajid Karanouh with a background in Architecture (BSc), Computation (MSc), Engineering (MSc) and Design Communication (PhD), he has developed over the past 20 years from a passionate specialist in complex architecture into an inter-disciplinary design lead in the built environment. His journey includes working on some of the largest masterplans in the world and on many record-breaking and award-winning projects involving high-profile organisations in Europe, the Middle East, and South East Asia. He is especially focused developing context-considerate integrated urban solutions and innovative buildings systems using BIM-augmented algorithmic thinking and computation. Abdulmajid Karanouh currently heads the Interdisciplinary Design & Innovation group at Drees & Sommer.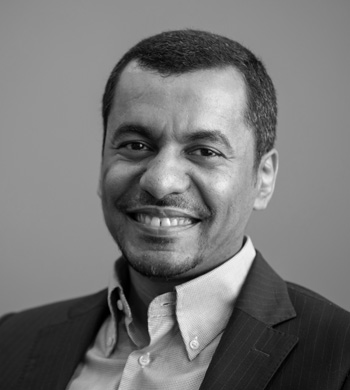 Badr Burshaid
Director Programme Management
Saudi Aramco
Badr has 25-years of industry experiences and holds a bachelor's degree in mechanical engineering from King Fahad University of Petroleum and Minerals in Saudi Arabia.
Badr holds the position as President of the Project Management Institute, Saudi Arabia, the largest chapter at MENA region and the third largest in the world. Badr also works for Saudi Aramco Project Management, holding the position of Director for the Marjan&Zuluf Program, managing a Multi-Billion US dollar operation, the largest ongoing program for Saudi Aramco consisting of Onshore and massive Offshore facilities.
Badr's responsibilities include management of project innovation, implementation of new technologies in construction and the ongoing development of new project management initiatives.
He is identified and respected throughout the Oil and Gas industry as a leader capable to manage and oversee complex Oil and Gas programs.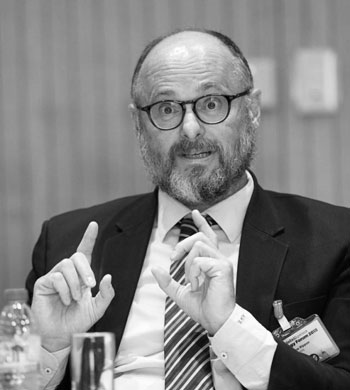 Andrew Rippon
Smart City Director
Royal Commission for AlUla
Andrew Rippon is the Smart City Director at the Royal Commission for AlUla in the Kingdom of Saudi Arabia. His role is to drive integrated strategies and technologies in support of AlUla's ambitious cultural tourism, sustainability and economic diversification agenda.
Previously Andrew consulted the European Commission as Governance and Design Authority on the European Blockchain Services Infrastructure and for three years he was principal Consultant on Smart Cities in Dubai. There he wrote important sections of the Smart City strategies of the governments of Dubai and Saudi Arabia, including the Smart City Technology Blueprints in both countries and the Smart District Guidelines in Dubai.
Andrew's background has always been in digital transformation initiatives since starting work on internet projects in the early 1990s. Later working with internet services for telecoms Vodafone Global, STC, Zain and Etisalat, including collaborating on the early Smart City strategy at the latter in 2014.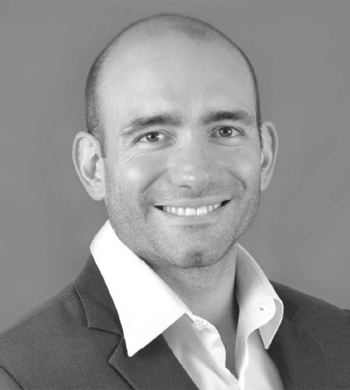 Oliver Kallenborn
Global Digital Transformation Lead and Senior Regional Director
Faithful+Gould
Oliver is a Global Digital Transformation Lead and Senior Regional Director at Faithful+Gould and aids in developing and implementing digital capability on projects & programmes globally. He is a lean six sigma black belt trained MCIArb chartered programme management professional with over 18 years of experience and a strong background in cost, planning, and risk management.
He has gained a breadth of experience working as the Contractor, PMC and PMO across multiple international infrastructure megaprojects in Rail, Airports, Motorways and Stadium construction.
He has a big-data background with a Master's in Bioinformatics from York University and a Bachelor in Computational Biology from Warwick University in the UK. Decisive, analytical and empathetic, he excels in the leadership aspects of the role, engaging and developing his teams to build business excellence. He enjoys challenges that require organisational transformation and managing internal and external stakeholders.
He has received recognition and awards on the Crossrail Programme by Crossrail Limited and Network Rail for the cost management and the earned value systems he has developed.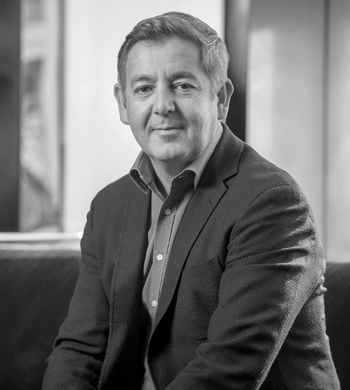 Matthew Tribe
Managing Director Planning, Design, and Engineering, Middle East
Atkins, a member of the SNC-Lavalin Group
Matthew Tribeis theManaging Director for the planning, design, and engineering business in the Middle East at Atkins, a member of the SNC-Lavalin Group. Matthew also leads the company's global technical network in master planning, urbanization & cities, driving a virtual network of professionals to deliver value to its clients around the world.
Matthew is a seasoned executive with 26 years of experience across the UK, Asia, Middle East, and Africa regions. Throughout his career, he has established an approach tomaster planning and urban design thatdelivers solutions derived from detailedanalysis, understanding and appreciationof the evolving demands of modern life.Previously, Matthew was the Managing Principal for the Dubai Studio and Global Lead for Planning, Landscape and Urban Design at global architecture firm CallisonRTKL, where he played an instrumental role in the company's growth. Before joining CallisonRTKL in 2014, he spent 18 years at Atkinsdeparting as the International Master Planning & Urban Design Director, splitting his time between the UAE and the UK. His portfolio of projects includes the New Jeddah Downtown and KAAR Gateway Development in Saudi Arabia, The Grove Mixed-Use Development and Dubai Creek Harbour Master Plan in the UAE, and many other flagship projects in the Middle East.
Melissa Zanocco
Head of Programmes
Infrastructure Client Group
As Head of Programmes for the Infrastructure Client Group (ICG), Melissa works with the most progressive infrastructure clients, industry leaders, Government representatives and the wider built environment ecosystem in the UK, and increasingly internationally, to bring about industry transformation. The ICG programme includes initiatives that cover collaborative delivery models (Project 13); digital transformation (including smart infrastructure, digital delivery and connected digital twins); low-carbon sustainable solutions; productivity and equality, diversity & inclusion. Melissa was an instigator of the UK 'Our Vision for the Built Environment' which describes a built environment whose explicit purpose is to enable people and nature to flourish together for generations.
She is a member of the World Economic Forum Infrastructure 4.0 Community, United Nations Industrial Development Organisation's Deep Decarbonisation Initiative, UK Construction Leadership Council Task Force and co-chair of both the Project 13 Adopter Community and the Digital Twin Hub Community Council.
I think Project 13 would sit best in the same section as the Construction Playbook as Project 13 is referenced within it.
Do you want a Government representative (Cabinet Office) to talk about the Construction Playbook? I can ask them if they have anyone available who could speak about it. Or, are you looking for an industry representative? Alasdair Reisner is a good choice.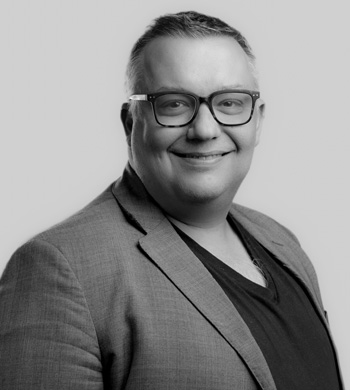 Jason Langer
Group Managing Director – Projects
Robert Bird Group
Jason Langer is the Group Managing Director - Projects, for Robert Bird Group. With over twenty-two years experience in structural, civil and construction engineering, he has led and delivered major projects in Brisbane, Sydney, Melbourne, the Gold Coast, the Middle East, and the United Kingdom – including roles on Dubai International Airport T3, Central Park Sydney, Greenland Centre Sydney, Soundstorm music festival, and the iconic redevelopment of Battersea Power Station. Jason is currently based in Dubai, UAE.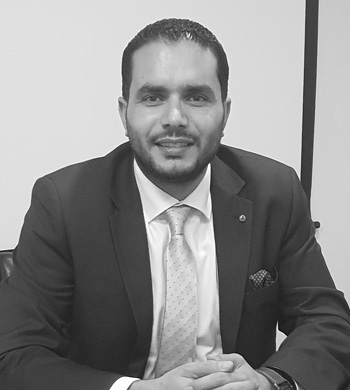 Wajdi Mereb
Senior BIM Manager
Miral Asset Management
A degree-qualified Architect (M.Sc.) with 16 years of experience in BIM, Digital Twin, &Digital Assets Management, who had been awarded the Innovator of the YearAward - AEC Excellence Awards 2020- Las Vegas & achieved the Individual AchievementAward of the Institute of Asset Management (IAM) Global Awards 2019- London.
Currently he is managing the Digital Twin Initiative & BIM implementation in multi-billion's projects in one of the most reputable governmental entities in UAE- Miral Asset Management- that has a clear strategy fordigital transformation targeting to become a fully integrated data-driven asset owner. Hence, paving the way to translate 4thIndustrial Revolution into reality & integrated with its ecosystem to deliver smart & agile solutions for Leisure &Entertainment industry in Yas Island & beyond.
Previously, he initiated suites of smart & intelligent objectives that had been translated into a portfolio of projects in Dubai RTA, which became a regional benchmarking reference that led to a market culture change as far as digital transformation phenomena is concerned, in addition he led RTA to be a key partner in developing BSI's fundamental BIM Certification schemes "ISO 19650 & UK BIM Level 2", together with obtaining their certificates as the 1storganization worldwide. Also hemanaged a successfulBIM implementation in multi-billion strategic infrastructure projects "e.g. Metro Route 2020 project- $ 3 billion value" that contributed directly to winning the EXPO 2020 file for UAE.
He holds BSc. in Architectural Engineering from Birzeit University, Palestine & MSc. in Management from Sheffield University, UK. His career started as an Architect, then he joined BIM team inConsolidated Contractors International Co. (CCIC)- Athens, where he served in multi-billion's mega projects "e.g. Abu Dhabi New Airport, UAE- $3 billion value; Muscat Airport, Oman- $2 billion value".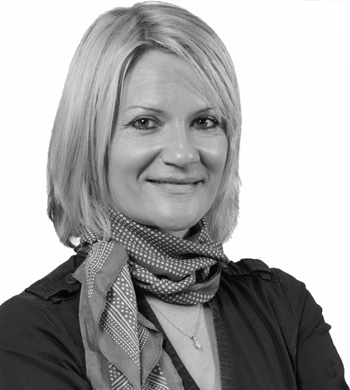 Aleksandra Popivoda
Technical Director, Building Structures Practice Lead - Middle East
Mott Macdonald
With over 21 years of experience in the construction industry, Aleksandra has a proven track record of successfully managing, leading and delivering large and complex multidisciplinary projects across the Middle East and Europe with a special focus on sustainability. In her role of Group's Regional Building Structures Practice Lead, Aleksandra possesses significant experience developing high performing teams through a collaborative approach.
Having spent all her career in the engineering consultancy, Aleksandra is passionate about designing and delivering buildings that meet the highest sustainable standards by using innovative and low embodied carbon building materials and construction solutions while maintaining simplicity of building forms.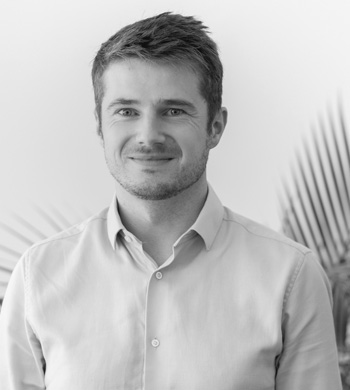 Aleksandra Popivoda
Associate Director of Sustainability
AESG
Lindsey Malcolm is Associate Director of Sustainability at AESG, leading the Middle East sustainability team. He is a Chartered Engineer with a diverse background in energy and environmental analysis, sustainable design and strategy development. Lindsey has over a decade's experience working in the built environment across the UK, Europe, Middle East and Asia Pacific, developing and delivering low energy sustainable design solutions for numerous residential, commercial, cultural projects and high profile masterplan developments. He has a proven leadership and passion for innovative technical delivery and is committed to advancing sustainable developments in the region.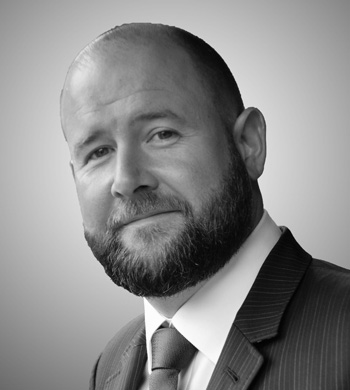 David Glennon
Senior Digital Delivery Director
The Red Sea Development Company
David Glennon is the Digital Delivery Director for The Red Sea Development Company (TRSDC) , a closed joint stock company wholly owned by the Public Investment Fund (PIF), Saudi Arabia's sovereign wealth fund. He oversees the development and implementation of new and innovative digital delivery techniques for a new international luxury tourism destination set along the Red Sea as part of the Kingdom's Vision 2030.
Bringing more than 25 years' experience in the construction industry, he oversees the use of pioneering technology to improve the design and construction process, introducing automation and data driven insights to deliver fast-track construction, design for manufacture and assembly, and enabling the Smart Destination strategy through a 'Digital Twin' to enhance customer experience.
Previous positions include Managing Director of DoubleD.io, a digital accelerator for the built environment, and Head of Digital for Arcadis in the UK, leading their digital programme and the delivery of platforms, innovation, data and analytics and ecosystem thinking. As Director of Digital Project Delivery at AECOM, he was responsible for creating and implementing digital strategy across Europe, the Middle East, India and Africa. Prior to this, David held senior positions at Mott MacDonald and Lend Lease.
David was also an on the Executive Board of the UK BIM Alliance, an organization with a mandate to make Level 2 BIM "Business as Usual" for the UK construction industry and chair of the buildingSMART UK & Ireland chapter.
David holds a BSc Construction Management from the University of Salford, UK.

Karim El-Jisr
Chief Sustainability Officer
Diamond Developer
Karim El-Jisr is an effective and passionate communicator in urban development, smart cities and climate change. He worked 15 years in conservation management and then shifted his attention to making future cities and communities more livable and climateproof with a people-centric focus. He is based in The Sustainable City in Dubai, an award-winning master-planned community, where he manages a global platform for advancing knowledge in sustainability and the built environment.
Karim graduated from the American University of Beirut in agricultural engineering and environmental sciences. He completed a course in Business Sustainability Management from the University of Cambridge Institute for Sustainability Leadership. A seasoned speaker at international venues, Karim is fluent in Arabic, English, French, and Danish.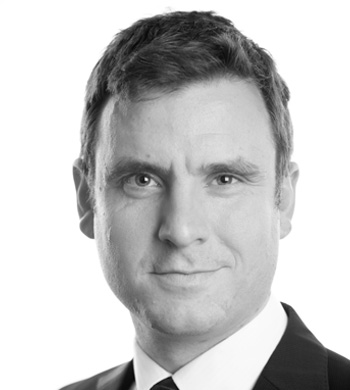 Alasdair Reisner
Chief Executive
Civil Engineering Contractors Association (CECA)
Alasdair Reisner is the Chief Executive of the Civil Engineering Contractors Association (CECA). CECA is the representative body for the UK's civil engineering contractors, who build and maintain the nation's critical infrastructure networks in the key sectors of transport, energy, water, waste, and communications. CECA represents over 300 contractors of all sizes, covering approximately 80% of the civil engineering market in Great Britain. CECA members employ close to 200,000 people, deliver work worth around £15 billion every year, and build or maintain infrastructure that provides the basis for economic sustainability and quality of life in communities across the country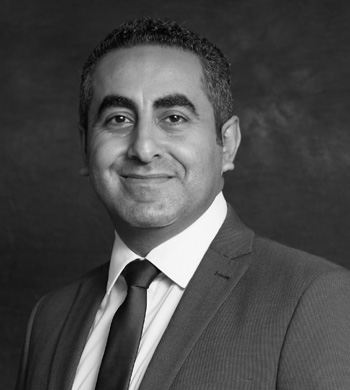 Mansour Faried
Chief Engineer and Director of Engineering Department
China State Construction Engineering Corporation Middle East
Chief Engineer and Director of Engineering department at China State Construction Engineering Corporation "Middle East", he leads the Engineering team of the world leading contractor to develop technology driven technical proposals and Engineering solution for running and upcoming projects across Middle East region.
Mansour holds Master Degree in Construction Management from Reading University, with a major specialty in construction innovation, building information modelling (BIM), Virtual construction and in particular 3D printing applications in construction field.
With an extensive knowledge gained over 20 years of participation in large, complex and landmark projects, Mansour has developed his realistic vision towards construction industry, and became able to early identify the minor flaws before it rolls up into major business failure, accordingly he is capable to manage all sizes of projects, and assist different stake holders to take the right decision on the right time.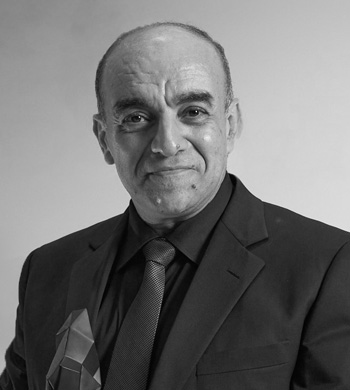 Dr. Khaled Mahmoud
Technical Director
Bainona Engineering Consultancy
With 35 years of structural design experience and project management spanning across a broad spectrum of types of projects such as industrial, commercial, medical, agricultural, oil & gas, and aerospace, Dr. Khaled has led the industry in innovation and applied the highest advanced technology supported by his knowledge in structural design, BIM engineering, surveying, laser scanning, geotechnical engineering, sustainability engineering, and project management. His study of structural strengthening using carbon and glass fibers enabled him to have a recognized rule in strengthening buildings and the rehabilitation of many governmental and private projects in the UAE.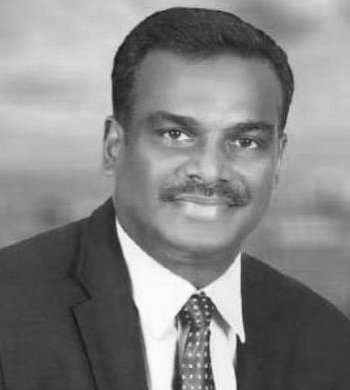 Dr. Jose Mikle Robin
Managing Director
Oasis Grace
Gnanasihamony Jose Mikle Robin is the Chairman of INR 600 crore (85 Million USD) JMR Group of Companies. JMR is a holding company based in India with diversified business operations in Infrastructure, Real estate development, Energy, Education, Information Technology, Retail, Automation, Telecommunication, Hospitality , Food & Beverage and Agriculture. With over 5000 employees worldwide, JMR Group serves thousands of clients in India, Oman, UAE, Kuwait, Bahrain, Qatar, United States, Canada, Singapore, Malaysia, Timor and South Korea. Jose Mikle Robin is a first-generation entrepreneur with over 25 years of International hands-on experience managing multiple businesses and people. He expanded his construction business in Sultanate of Oman in the year 2000 by establishing Oasis Grace L.L.C. The fantastic journey of Oasis grace L.L.C started with less than 10 employees and today 1800+ people are working, and most of them are Indians. He is a visionary leader with a social conscience who created thousands of employment opportunities for Indian youths and women in particular. Under his able leadership, Oasis Grace L.L.C and JMR Group has come a long way and is currently one of the best companies to deal with and work. He has been instrumental in developing the skills of local youths in Oman by sending them for educational courses and training them to learn and develop their skills. He is a high energy level young leader who has been invited as an honorary speaker , Resource person in Global Conclaves ,Capacity building programmes, Public meetings, Entrepreneurial summits and Income Generation programmes organized by the Self Help Group Federations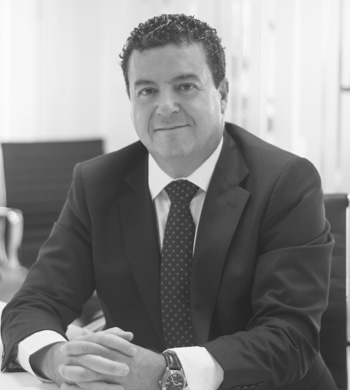 Jesus Sancho
Middle East Director General
Acciona
Jesús Sancho holds a Master Degree of Aeronautical Engineering from Universidad Politécnica de Madrid (Spain) and an Executive MBA Diploma from IESE Business School (Madrid).
He presently holds the position of Middle East Director Generalfor Spain´s ACCIONA (www.acciona-me.com). He has been based in Dubai (UAE) since 2008.
ACCIONA is one of the foremost Spanish business corporations, leader in the development and management of sustainable solutions for infrastructure and renewable energy. Listed on the selective Ibex-35 Spanish stock exchange index, ACCIONA´s offer covers the whole value chain, from the development to the design & construction to operation maintenance of infrastructure. ACCIONA is in more than 40 countries with 33,000 employees. The Group develops its business activities based on the desire to contribute to the economic and social development of the communities in which it operates in line with the 17 SDGs from the UN.
Mr. Sancho started his career in the Aerospacefield (The Boeing Co., Seattle, US and Daimler-Benz Aerospace, Germany) and in the Airport Infrastructure sector (Ferrovial, Spain). 11 years ago, he shifted to the General Infrastructure sector and focused in the Middle East.Hehas developed largescale water & wastewater treatment and seawater desalination projects in the Middle East, Africa and Australia. In 2014, he was appointed to take over the global business of the ACCIONA Group in the Middle East. This encompasses the different business units of Construcción (heavy civil works), Agua (water/wastewater treatment plants), Industrial (renewable power plants and WTE facilities), Ingeniería (engineering consultant), Concessions (equity investor), Service (Facility Management, Aircraft Ground Handling) and Cultural Engineering (events & museums) among other businesses.
He has contributed to ACCIONA´s growth in the Middle East and actively participated in the tendering and execution of several infrastructure projects in the GCC. Some of the most complex tenders Mr. Sancho has succeededinclude PPP, IWPP, IWP, ISTP, EPC, O&M and DBOM+F for Public and Private Customers including Alliances in Australia.
José Francisco García
Project Director – Desalination plants
ACCIONA
José Francisco García is Senior Project Director, Industrial Engineer with an International Master's degree in Projects Administration (MSc) with more than 13 years of experience in the Water Industry.
José Francisco has extensive experience in project management and administration in both wastewater and desalination, delivering construction projects with an ample range of technical requirements, commercial structures, in a variety of different countries and continents.
Mr. García has developed his career in different countries in Middle East as well as Europe, contributing with the water sector on the design, engineering, construction and commissioning of the projects.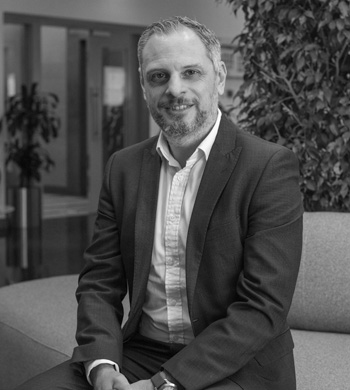 Matthew-Anthony
Asset Advisory Lead
AECOM
A Chartered Surveyor and Member of the Institute of Asset Management, Matthew is AECOM's Asset Advisory Lead in the Middle East, delivering strategic and technical services to his clients such as operational cost modeling, life cycle cost analysis, sinking fund calculations and asset management plans. With over 17 years' experience in property and asset management across multiple sectors, Matthew helps to extract value throughout the asset lifecycle; from design, construction, operation to eventual disposal.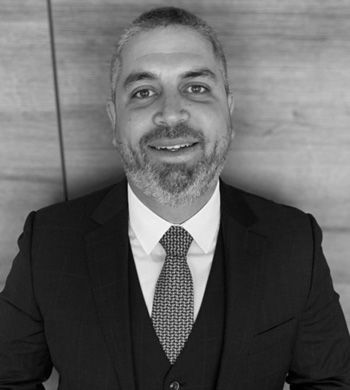 Mohamed Swidan
Senior Director and Head of MENA
Procure
Mohamed Swidan has over 17 years of experience working with multinational technology companies, including leadership roles at Cisco, LinkedIn, SAP and Uber.
He is responsible for managing Procore's business across all Middle Eastern and North African countries, tasked with strengthening Procore's brand and presence across the region.
Mohamed was drawn to the world of construction after realizing the impact that technology and data can have on transforming the industry.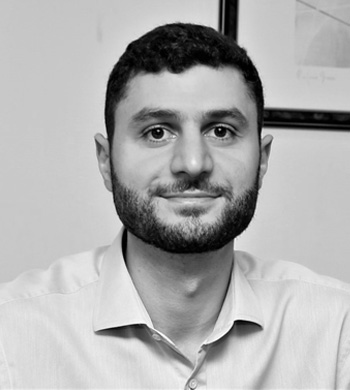 Shawki Gholmie
Vice President of Strategy and Corporate Development
Nesma & Partners
Shawki Gholmie is the Vice President of Strategy and Corporate development at Nesma & Partners. Inhiscu rent roleheis heading; the execution and planing of the company strategy alongside the President and CEO, the busines and digital transformation strategy and implementation in the company, and the busines development and strategic partnership choices of the company.
Shawki started the digital and busines transformation department 2 years ago and revamped the corporate Strategy and planing function into becoming a major contributor to the managements key decisions and revamps. He was newly introduced to the busines development and partnerships function, wherehe is tasked with improving on the existing responsibilities of the function and further improving its reach and capabilities to match the growing demand of the industry in the country, in line with vision 2030.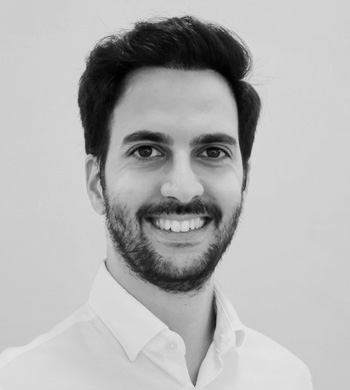 Luai Kurdi
Founder & CEO
PRINT4D
Luai Kurdi, the Founder & CEO of PRINT4D. He is an Architect and a 3D Concrete Printing Expert, he has been working full time utilizing this technology for more than 3 years. His start-up company revolutionizes the way concrete is used in construction by reducing the amount of concrete needed to build structures, reducing the CO2 footprint, and also eliminating waste in construction projects. He has been working on multiple applications in construction from small scale projects such as infrastructure projects to large scale projects such as fully printed buildings.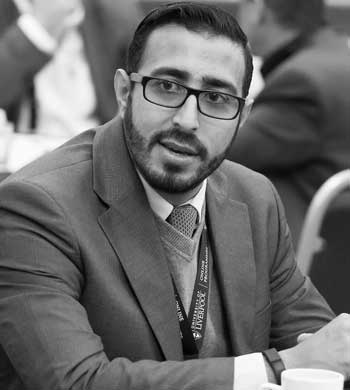 Fady Kobersy
Head of Sales & Customer Success – MENA
RIB CCS
Graduated from University of Balamand in Lebanon with a Structural Engineering Degree, Fady started his career in the contracting field in Saudi Arabia. Moving between different departments, from Design, Site to Office, Fady's passion toward controlling what goes on after the design has been established when he was appointed as Cost Control Manager. Holder of a Master of Science in Project Management from University of Liverpool, Fady specialized in Construction and Infrastructure and moved into Consultancy.
With his professional knowledge in Cost Control and being technology orientated, Fady spends his time with consulting, training and supporting engineers around the MENA region.
Fady is currently based in Dubai with RIB CCS as Head of Sales & Customer Success for the MENA Region.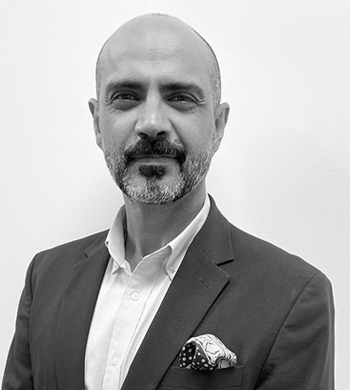 Amit Puri
Vice President Leasing
DAMAC Properties
Qualified as an Architect MBA, Amit Puri MRICS has been with DAMAC Properties, the largest private developer of UAE, since last year. This is his second stint in the Gulf Region since he moved to the UAE over seven years ago with McARTHUR Consulting.
In his capacity as Vice President Leasing, Amit handles the entire P&L of DAMAC's Retail and Residential leased assets. Amit's prime focus is to establish DAMAC as a strong community retail player in the Region which includes developing new territories for DAMAC in London, Iraq, Saudi Arabia, Egypt, Lebanon, Qatar and Jordan. In parallel he strives to ensure the enhancement of productivity and overall valuation of the operational assets of DAMAC in the United Arab Emirates.
Amit comes with over two decades of rich experience of working in the field of real estate with brands such as Ivanhoe Cambridge, McArthur, RMZ, Colliers, Cushman & Wakefield and DLF at leadership positions. All along his passionate journey in real estate, he has been instrumental in formulating innovative strategies and opening up new revenue streams for his stakeholders. He is a progressive believer of the powerful adage 'Team work makes the dream work'.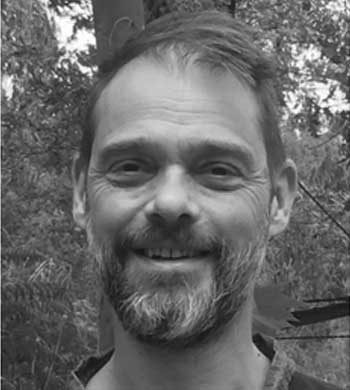 Roland van der Heijden
Program manager Digital City
City of Rotterdam. Netherlands
Fromorigin Roland van der Heijden is a city planner working on issues regardingthe development of thephysicalcity. He alsoalways had a fascinationfor digital and data, and has built up a lot of experiencearound GIS, tooling and data. These experiences has led totheideathat we no longer live in a social-physicalreality, as we have doneforages, but more and more living in a social-physical-digital reality. This new reality changes everything, the systems we have built and thechallanges we are facing. But italsoraises new questions like what kind of role does everybodyplay in this new social-physical-digital ecosystem, includingtherole(s) of thegovernment? Thisissues havesince 2018 transformed in the program Digital City Rotterdam, of which Roland is the program manager. The program runs until 2024, afterwhichone of themain goals shouldberealised: therealisation of anoperational Open Urban Platform with Digital Twin.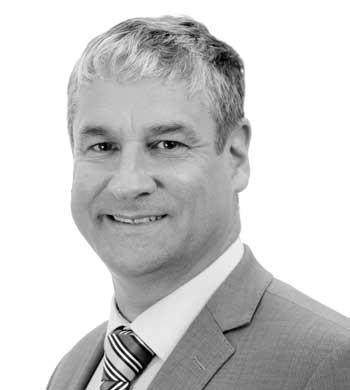 James Smith
Associate Director
Emrill
James Smith joined Emrill as a general manager in 2018. With over 20 years' experience in the Middle East in project management, delivery and operations, James has worked across a diverse range of projects and has supported government and commercial customers. He holds qualifications in mechanical and electrical engineering and is a Six Sigma certified green belt.
James has successfully led and managed operations, with a proven track record of improving operating efficiencies through data analysis and promoting change management within businesses. He is dedicated to the continuous improvement of both processes and people. He is a persuasive coach and leader with a passion for the professional development of team members at all levels. He works alongside his peers and team to deliver outstanding facilities management services, meeting and often exceeding Emrill's customers' high expectations.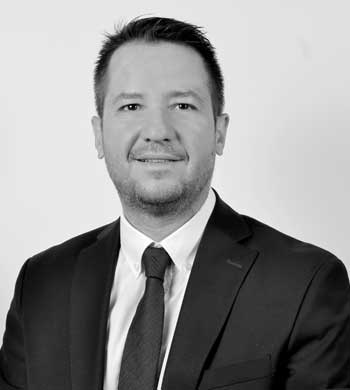 Savas Cizmeci
Portfolio Manager – Middle East, Real Estate Operations
Microsoft
Savas is heading Real Estate operations for Microsoft's real estate portfolio in the Middle East since June 2021. He is responsible for delivering the full life cycle of real estate activities (plan, design, build/lease, operate, maintain). Savas has 15 years' work experience in construction, project management & real estate portfolio management in the emerging and developed markets of Middle East, Africa, Russia, and Turkey.
Prior to his role at Microsoft, Savas took integral part of the real estate transformation of Citibank in the MEA region which consists of 73 premises with over 30+ projects in 26 countries for 9 years. He has shown leadership skills to execute diverse portfolio management which includes offices, branches and data centres equalling to 1MM sqft area. Savas contributed Citi's ESG agenda by certifying 12 premises with LEED.
Savas started his career in Moscow, Russia at Tendering & Business Development team of an international contractor. He took part of the bidding process for various projects such as shopping malls, office complexes, residential buildings, hotels, and light industrial projects with total value of $5.1B.
During his 15 years' experience, he developed his skills on analysing investments, making financial assessments, and making recommendations to C level on key real estate investments.
Savas holds Mechanical Engineering and executive MBA degrees. He attended various management and economy related programs in Yale University, London School of Economics, China Europe International Business School, and Vienna Technology University.
Since 2018, Savas is One Young World ambassador since 2018 and Junior Achievement Mentor since 2013 as a part of his passion of giving back to the community. He is also passionate about sailing, basketball, travelling to unusual or rarely visited areas in the world. His last trip was to Gabon which was his 41st visited country.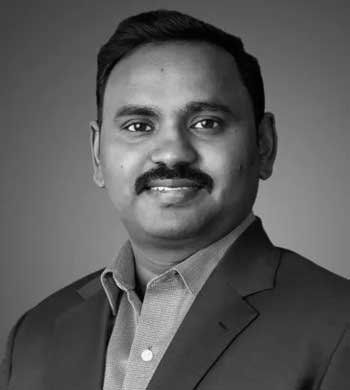 Prabhu Ramachandran
Founder and CEO
Facilio
Prabhu Ramachandran is the Founder and CEO of Facilio, an AI-driven platform for property operations and maintenance. Headquartered in New York with operations in US, ME, Europe, and APAC, customers in the commercial office, healthcare & retail categories across the world use Facilio to reduce operations costs, increase net asset value, and de-risk operational liability. Prabhu's career spans over 20 years of product, business and customer experience focused on enterprise-scale software for IoT-based connected services, sustainable building solutions, and telecom network management.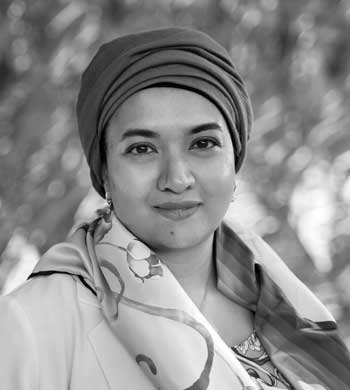 Farah Naz
Head Sustainability
innovation & ESG, AECOM
Farah Naz, is an award winning Climate Change strategist with over 20 years' experience in the construction sector gained in the USA, UK, Southeast Asia and most recently the United Arab Emirates (UAE). She is a Chartered Engineer (UK), Fellow of CIBSE, LEED and WELL AP and Verified Research Expert for Dubai Future Foundation. Farah Chairs CIBSE UAE Chapter and is an advocate of STEM education for the future generation. Farah recently co authored a book on Net Zero City, which is considered the first book published from the Middle East Region.
For the past few years Farah has been based in UAE, where she has been steering sustainability and innovation in the built environment covering the entire Middle East, Saudi Arabia and wider Gulf Region. She leads Specialist Services with a focus on Sustainable Cities, ESG (Environmental, Social and Governance) and Urban Resilience for AECOM across the Middle East and Africa.
Farah was a prime mover in creating the Energy Strategy for the first zero-energy building in the UK, which subsequently won the 2015 RIBA Sustainable Buildings Award (UK). In the Middle East her name has become a synonym for implementable sustainability & energy strategy among others, linked to projects including Museum of the Future, the Louvre Museum in Abu Dhabi, the Bee'ah Headquarters in Sharjah, Expo 2020 Sustainability Pavilion, Masdar Eco Villa, Masdar Housing. Master planning projects like, NEOM, Red Sea, Amaala,and Hudayriat Master Plan. Her projects, Sustainability Pavilion in Dubai expo, Masdar Housing and Bee'ah Head quarters in Sharjah is the winner of the Best Sustainability Project of the year award for last three consecutive years in the Middle East Region.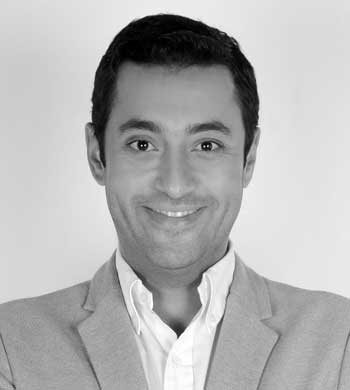 Hisham Salem
Community Director
Emaar Misr
Over seventeen years of experience in design management, business development, client relations and community management. Currently and for the past eight years focusing on managing residential high end communities for big scale developers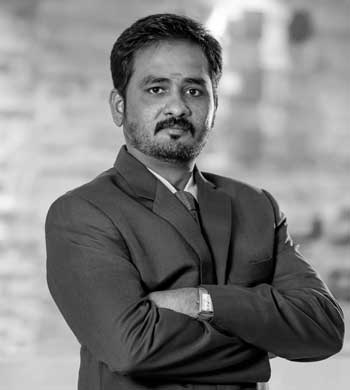 Kanagraj Gurusamy
Managing Director
Better Communities Owners' Association Management
A dynamic professional with 17+ years of experience in UAE in Master Community Management/ Community Management, Facilities Management, Asset Management, Property Management, Administration, Organizational Development, Health, Safety & Environmental Training, Leadership and Man Management.
Current Position:
MANAGING DIRECTOR & FOUNDING MEMBER of Better Communities Owner Association Management Company
BOARD OF DIRECTOR of CAI Middle East Chapter
CAMICB approved PROCTOR to conduct CMCA exam in Dubai.
CHAIRPERSON of ExCom (Executive Committee), Middle East Chapter of Community Association Institute (US-CAI) – Volunteer Position.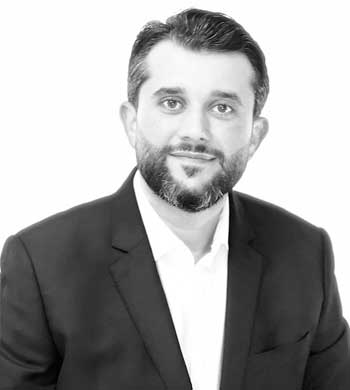 Mohamad Abou Haouili
Principal Solutions Consultant
Oracle Construction and Engineering Global Business Unit
Mohamad is a Principal Solutions Consultant at Oracle Construction and Engineering Global Business Unit.
Mohamad supports the solution engineering efforts and works with customers to discover their business challenges, map their key requirements to the right product and to deliver solution demonstrations to show the functional and technical capabilities of Oracle's applications that can help customers drive performance and mitigate risk across their processes, projects, and organization.
Mohamad has 16 years of experience working in the construction and engineering sector. Throughout his career, he led large transformation projects focusing on recommending industry best practices and implementing project controls solutions across EMEA.
Mohamad holds a Masters Degree in Engineering Systems Management from the American University of Sharjah. He is also a certified project management professional (PMP) and Oracle Certified Specialist.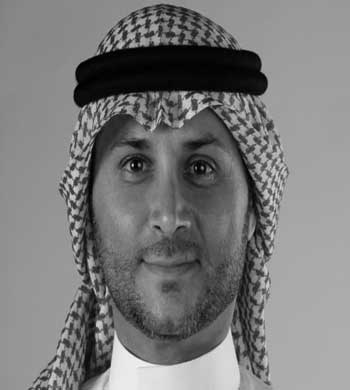 Jamil Alsaleh
CEO
Solana KSA
Mr. Jamil is the CEO of Solana KSA where he manages the organisation enhancing knowledge, resources and business relationships to provide the highest caliber of services. He has over 20 years of experience in financial, real estate property and development management. Mr. Jamil managed to transform his 40-year-old family business in real estate property management and operations into a modern, technology-based entity.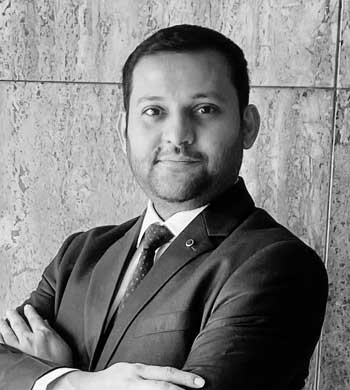 Waseem Ahmed
MBA, PMP ®, Director of Operations
Solana KSA
With over 17 years of professional experience in the field of real estate asset management. Waseem is a competent estate asset management professional – Home owners association and Property management sector, specialized in Proptech, energy efficiency management, cost controls, sustainability solutions and preparing policies and procedures.
He expertise in managing single component, mixed used community and master plan / master communities having components including but not limited to residential, commercial, retail, hotel, hotel apartments, resort, beach club, sports arena, and health club facilities.
He is looking forward to excelling in Real Estate Asset Management profession globally and to serve this industry with best of his knowledge and experience.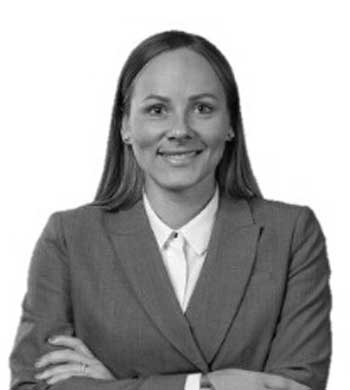 Kaarin Kalavus Collins
Associate Director
Turner and Townsend
Kaarin is a specialist in digital construction and asset data with diverse experience in design, construction and consultancy in the UK and Middle East. Kaarin has a degree in Architectural Technology, is Chartered Construction Manager (MCIOB) and holds IFMA's Facilities Management Professional (FMP) certification.
Kaarin is currently an Associate Director at Turner & Townsend, leading its BIM delivery service in the region. She also leads Turner & Townsend's cost management services digital transformation programme in the Middle East to enhance the overall offering. She is also a member of Chartered Institute of Building Dubai Hub committee.
Kaarin began her career through research in Northumbria University's BIM Academy. She pioneered standardised BIM object library development for Laing O'Rourke's Explore Manufacturing pre-cast concrete products. Using the standardised BIM object library, she played a key role in process improvement for engineering, estimating, and pricing. In the Middle East, Kaarin has contributed to the realisation of the 2022 FIFA World Cup Qatar™ programme BIM strategy to deliver an open BIM for use across the lifecycle of an asset and has been playing a leading role in delivering Abu Dhabi Midfield Terminal's digital data strategy for asset and facilities management.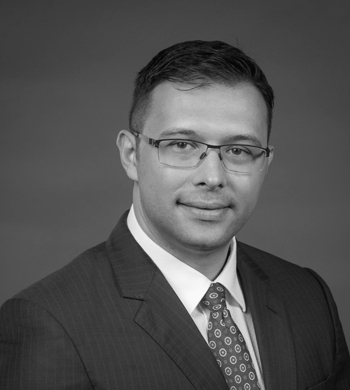 Kayhan Sen
Regional Project Controls Director, Middle East
Faithful+Gould, a member of the SNC-Lavalin Group
Kayhan Sen is the Regional Project Controls Director, Middle East at Faithful+Gould, a member of the SNC-Lavalin Group. As part of his role, he leads the implementation of digital capabilities and solutions to enhance processes and workflow for projects and programmes.
Kayhan is an accomplished and result-driven project and program management professional with 17+ years of experience in large scale projects and in-depth knowledge of the supply chain including Client, Consultant and the Contractor in infrastructure, oil & gas, resources, aviation, and rail industries across the Middle East, Asia Pacific and Europe regions. He has a strong technical background that enables him to analyse, improve, and implement data to resolve inefficient operational processes. Throughout his career, he has built successful project teams that embrace an equal, diverse, and inclusive working environment, where everyone's voice is welcome and respected.
Kayhan holds an EMBA from the University of Manchester and Bachelor of Science in Civil Engineering from Middle East Technical University. He is also a Chartered Project Professional (ChPP) by the Association for Project Management.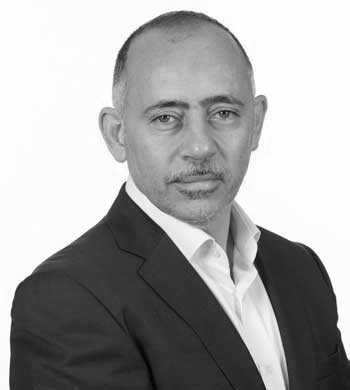 Dr Ahmad Faeq Salih
Senior Director
Khatib & Alami
Dr Salih is Senior Director of Strategy, Knowledge Management and Operational Excellence at Khatib and Alami. He is also an adjunct faculty at Edinburgh Business School - Heriot-Watt University. His background of research includes leadership, cultural intelligence, entrepreneurship, digital transformation and Aikido in large scale business.
In his capacity as a Knowledge and Innovation Management executive, Dr Salih has been leading the selection and implementation of suitable digital platforms, as a strategic choice, to manage knowledge creation, sharing and curation company-wide. This is accomplished through the development of communities of practice for ongoing services such as Building Information Management (BIM) and digital document management systems.
As a cultural transformation architect, Dr Salih has led many transformation programs company-wide to achieve direct results in efficiency and profitability, where he has been employing theory and practice to reach the best outcomes.
Dr Salih's strategic leadership competencies and skills enabled him to multiple organizational transformations including digital business transformation, especially at the times that require agility and adaptability, to ensure business continuity.
On the academic dimension, Dr Salih is a course leader and designer of leadership and digital business strategy, author, coach and teacher of leadership, Aikido, entrepreneurship and lately digital transformation. His latest book published with Routledge marks a new milestone in the leadership domain.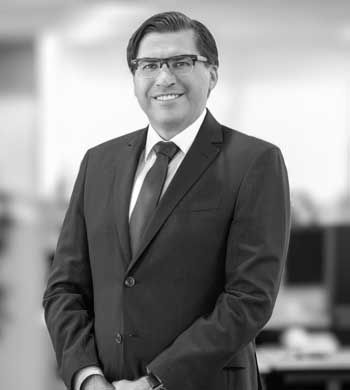 Gerry McFadden
Head of Digital Design & BIM
Ramboll
Gerry McFadden has been in the Middle East for over 20 years and was an early adopter of BIM and digital design delivery in the region. During his time in the Middle East Gerry has contributed to the delivery of some of the most iconic building and Infrastructure projects in the region. Gerry is a firm believer in the power of Digital Design and is passionate about the benefits the process can bring to all phases of the design, construction and operation lifecycle.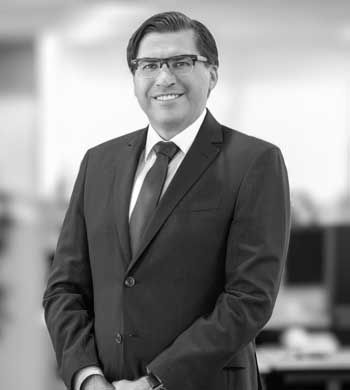 Gerry McFadden
Head of Digital Design & BIM
Ramboll
Gerry McFadden has been in the Middle East for over 20 years and was an early adopter of BIM and digital design delivery in the region. During his time in the Middle East Gerry has contributed to the delivery of some of the most iconic building and Infrastructure projects in the region. Gerry is a firm believer in the power of Digital Design and is passionate about the benefits the process can bring to all phases of the design, construction and operation lifecycle.
Tamer Elgohari
Digital Innovation Manager
ASGC
Digital innovation manager with more than 11 years of practical experience in construction management, business transformation, Innovation, BIM, and construction visualization.
Responsible for the business transformation and VDC implementation in many different locations/projects across the middle east.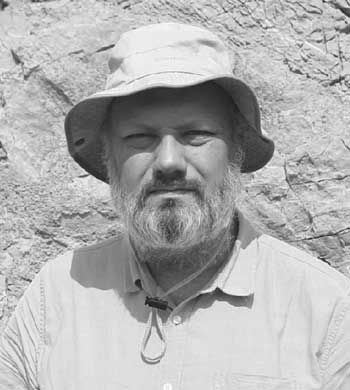 Dr. Stephen Wilkinson
Acting Associate Dean for Research and Head of the Smart and Sustainable Cities Research Cluster
University of Wollongong, Dubai
Dr Stephen Wilkinson is the Head of the Smart and Sustainable Cities Research Cluster which works on the technology, materials and processes for future cities. He is a Fellow of the Chartered Institution of Highways and Transportation and a Fellow of the Geological Society. He has spent his research career focused on sustainability in engineering, particularly on sustainable materials used in civil engineering about which he has published 35 research articles, including editing the book "Sustainable buildings and structures".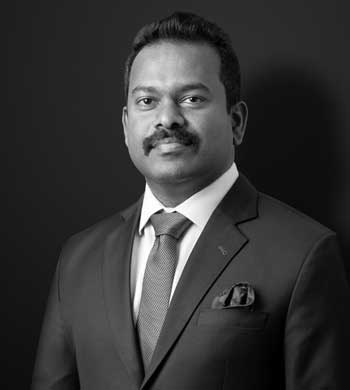 Rajaikepin Rajamoni
Business Head
Sobha Realty Group of Companies
Rajaikepin is one of the most highly sought-after technical, commercial & business professionals where Facades, and modular construction operations are concerned. With 18 years' experience in the Asia, Africa & Middle East Markets, he has been deeply involved in modernization, improving processes, cutting costs, and practicing sustainability.
Presently he is managing multi-million dollars projects for Sobha Facades and Sobha, Sobha Group Companies in the UAE.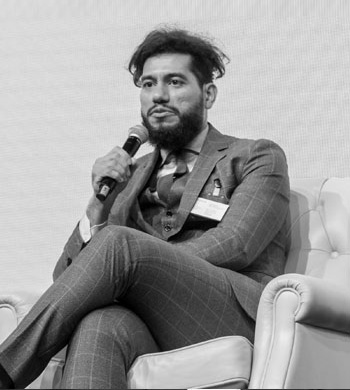 Sherief Elabd
Director of Industry Strategy and Innovation
Oracle Construction and Engineering
Sherief is a Director of Industry Strategy & Innovation at Oracle Construction and Engineering Global Business Unit (CEGBU). Sherief is a civil engineer coming from a construction project management background, with 16 years of experience in Enterprise Project Management systems for asset intensive industries across the project lifecycle from ideation, prioritization & selection, capital planning and budgeting, project planning, scheduling & controls, and down to facilities management.During his career, Sherief has program managed EPPM system implementations and integration projects for large enterprises in AEC, Public Sector, and Transportation organizations within the Middle East. In his spare time, he is always spotted on mountains; either climbing or running trails.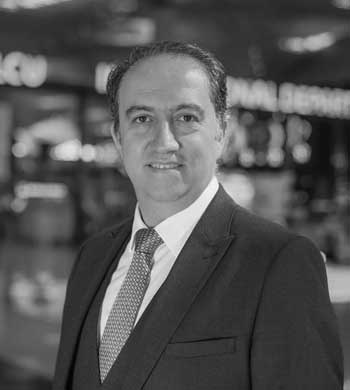 Ismail Hakki POLAT
Chief Planning Officer
Istanbul Grand Airport
Mr Polat; Chief Planning Officer of IGA, the operator of new ISTANBUL AIRPORT; has over 24 years of planning, design, construction, ORAT and operation experience in the aviation sector. His experience in aviation started as Project Engineer at Boston Logan International Airport Terminal A & E projects with Skanska USA. Upon his return to Turkey, he continued working in aviation, participating in several international projects in Europe, Middle East, Africa and Central Asia for public, private and military Clients.
Currently at IGA, his team provides full technical and engineering studies to entire airport organization with the aim of ensuring the operational integrity of the airport master plan and flexibility for future development in terms of airspace and airside infrastructure, CNS/ATM development and integration, aviation safety & security, operational effectiveness, level of service, constructability, infrastructure capacity, logistics and connectivity.
In addition to his role at IGA, Mr. Polat has been selected as the member of Performance Review Commission of Eurocontrol as Focal Point for Airports, providing independent measurement, assessment and review of gate-to-gate Pan-European Air Navigation Services performance.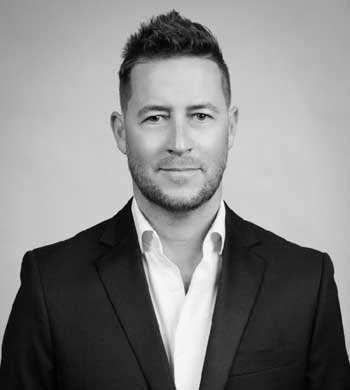 Jason English
CEO
Al Laith
Jason English has more than 20 years of senior management experience in the Project Management & Project services space. After serving as a member of the South African Police Force and medical unit, Jason qualified as a Mechanical Engineer and worked for 15 years at Kentz Engineers & Constructors. In 2012, Jason became owner and CEO of Prommac, a specialist mechanical maintenance and project service provider. Jason also holds a project management qualification and has a Master's in Business Administration (MBA). He has spoken at and attended seminars around the world, and is one of few South African born leaders to be selected as part of the Peter Diamandis mastermind of 250 exponential entrepreneurs. Jason was appointed as CGTech Chief Ecosystem Officer in 2018 and appointed as the CEO of Al Laith in 2020.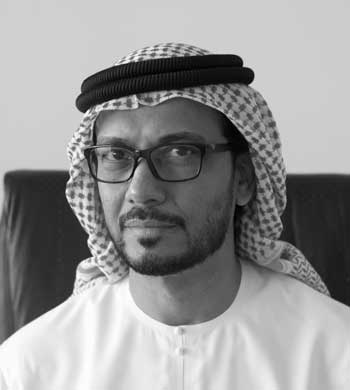 Amer Bin Ahmed
Managing Director
Knauf Middle East
Amer Bin Ahmed is not only a name but a synonym often used for construction. With over 20 years of experience in the construction field he has received many awards and recognitions from the UAE government and prestigious organizations for his continuous contribution to the industry and innovation in the field.
From being recognized as "CEO of the Year" by a famous media group in 2016, to being a team player and winner with his plant workers for the Guinness World Record in the same year, the MIT educated visionary has a unique approach to business and life in general. He is someone who connects with people from all spheres and has been recognized by organizations and government bodies like Civil Defense, Municipality and Central Laboratory.
Sustainability has been an important aspect of Amer's vision, not only for Knauf but also for the whole of Gulf region. This ranges from sourcing and producing locally to minimizing waste, he tries to incorporate these aspects into every stage of the supply chain and production process. For the same Knauf has also been recognized with the "Green Award" by the Ministry of Infrastructure in 2018. In 2019 and 2021, the same recognition was given with the prestigious "Manufacturer of the Year" award at The Transport & Logistics Middle East (TLME) Excellence Awards.
Part of Amer's region as Managing Director of Knauf was also India. In this context, Amer is especially proud of the set-up of the first of its kind plaster mixing plant in a remote village in south India. With the shared knowledge from UAE, the facility has become ISO approved and up to international standards, even supplying to international markets. The special part about this facility is however that it uses as its raw material the waste of the adjoining salt pane and therefore is a completely sustainable product.
Back at the regional Knauf headquarter which is in the UAE, Amer has been the driving force in Knauf UAE achieving one of the most desired awards in the region as a manufacturer which is the "Made in UAE" award. Not only has Knauf received this award under his leadership but in 2019, but has also been only the second company in the whole of UAE to receive this "Made in UAE" mark. Owing to his contribution to UAE as a nation he was honored by being asked to serve as a Board Member for the Dubai Quality Group for the 2019 – 2021 term. Amer has since also been elected as a Board Member for the Emirates Green Building Council for the 2020 – 2021 term and reelected for the 2022 – 2023 term. His most recent achievement was at the prestigious "Construction Week Awards 2021" where he was awarded second place in the category "Construction Executive of the Year" for the Middle East from a large pool of shortlisted candidates.
Amer has not only interest in locally made products, but also in standards. He was the first who introduced ASTM to the region. He has since then relentlessly supported the promotion of ASTM in various endeavors. Amer made Knauf UAE a 100% ASTM approved company, the first of its kind in the region, but also globally within the Knauf group. For all his efforts and contribution throughout the years, he has been selected as a Board Member for ASTM International for the 2019 – 2021 tenure where he is actively involved to shape various standards globally. Amer was also part of the setup of the local ASTM chapter in 2019, the first of its kind outside the USA. In capacity as ASTM International Board Member, he has also been invited as guest speaker on conferences internationally to share his expertise. For 2022 – 2023 he has been appointed to be the F&A chair of ASTM International and is therefore part of the Executive Committee of ASTM International.
Amer is a people's person who is trying to make the construction industry and the company he is leading a forum for innovation, learning, safety, and quality. With this he believes even the impossible becomes possible.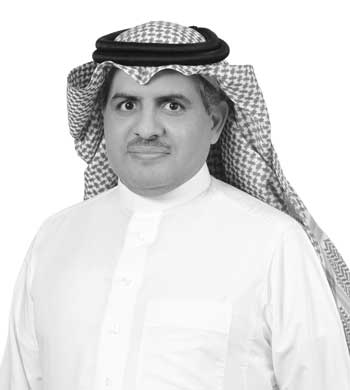 Eng. Ahmad Alaboudi
Deputy Governor
Saudi Contractors Authority
Eng. Ahmad AlAboudi is an industrial engineer who graduated from King Fahad Petroleum and Minerals University. More than 22 years of experience in the Business Strategies, Business Solutions and Project Management. Have worked in many leading local and international organizations.
Ahmad is Deputy governor of the Saudi Contractors Authority (SCA). SCA is the regulator of the contracting sector and mandated to develop and enhance the practices and improve the sector's outcomes.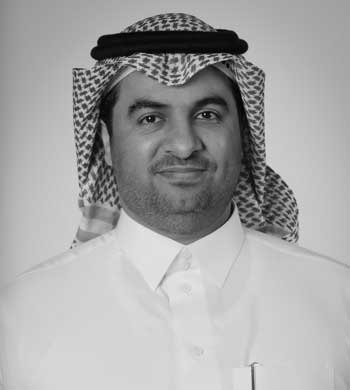 Eng. Thabet M. Al-Sawyeed
Governor
Saudi Contractors Authority
As the Governor of Saudi Contractors Authority (SCA), Eng. Thabet Al-Sawyeed is responsible for running all facets of the business and its operational plan. As a founding leader in 2016, he formulated the Authority business's strategy working closely with more than 50 Key strategic government and private stakeholders and has been leading the authority ever since executing its strategy resulting in achieving its planned objectives. Prior to that, Eng. Thabet had nearly 15 years of experience with Saudi Aramco managing various projects and leading several organizations. Eng. Al-Sawyeed has an extensive experience enhancing growth in the company heading Facilities Simulation, corporate producing data Repository, Intelligent fields and completed his experience with establishing a new permanent function, Enterprise Architecture. Al-Sawyeed is holding a master's degree with distinction in Engineering Science from University of New South Wales, Australia, and has a bachelor's degree with Honor in mechanical engineering from King Fahd University of Petroleum & Minerals.