CONSTRUCTION

TECHNOLOGY

AWARDS
WINNERS 2022
DIGITAL DESIGN ORGANISATION OF THE YEAR
WINNER
CUNDALL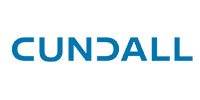 At Cundall, we are passionate about innovation and digital engineering is a key driver across everything we do. We are investing in our people, training and technology to take advantage of the revolution and seek to digitise everything we do to realise the power of digital tools, skills and behaviours. Our aim is to digitally transform how we deliver projects globally across the business. Through an aligned digital approach, our digital engineering programme enables our staff to gain the necessary skills to innovate in how we deliver the projects of the future to our clients. We nurture a culture that respects technical excellence and truly believe that every project should achieve genuine benefits through our involvement.
DIGITAL PROJECT OF THE YEAR
WINNER
THE STORM - DUBAI HILLS INDOOR COASTER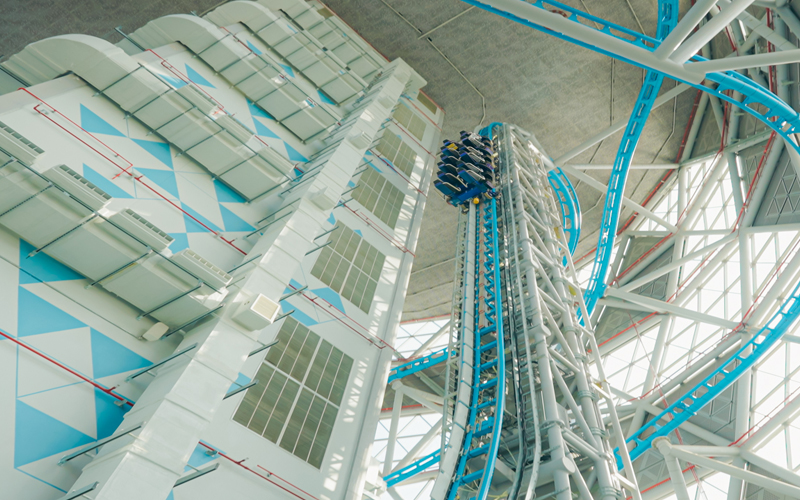 The Storm is a world first indoor coaster pushing the boundary of all aspects of engineering design. Standing 50 meters tall the coaster contains an extreme vertical launch and a 670-metre track which wraps its way throughout the entire building. Both the primary structure and the track itself are inter-connected, which required a level of precision not seen in regular construction. The track is extremely complex geometrically, as it rotates on all axis within the three-dimensional space of the building. Extensive parametric modelling was used from the pre-concept stage, allowing the optimisation of all aspects of design while working faster and even more effectively. Over 30 digital engineering initiatives were implemented across multiple disciplines in the design phase alone, and every element of the building was designed in a collaborative BIM environment.
BIM ORGANISATION OF THE YEAR
WINNER
KHATIB & ALAMI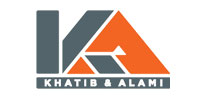 Khatib Alami's adoption of BIM has been a core part of its digital transformation, impacting almost every part of the business by improving decision-making, reducing timescales and maximising project performance. It is enabling reliable, clash-free, sustainable projects that benefit from low maintenance costs, minimal risks, and higher revenue streams. K&A has been proactive in developing its own innovative BIM automation tools which have created dramatic efficiency savings for client projects, while significantly reducing the time needed for repetitive tasks. Cloud collaboration in BIM was pivotal to K&A's success during the pandemic, as teams were quickly and easily able to adapt to home working without impacting projects. The company's BIM journey started in 2011, but accelerated in 2018 with the launch of K&A's digital transformation programme. This set in motion the creation of a dedicated BIM implementation team which has driven the adoption of consistent, internationally recognised standards for BIM across all parts of the organisation. K&A has established a tech-friendly culture, with a flexible and adaptive approach to innovation. This is leading to the in-house development of new, client-focused products and services which are helping to position the company among the world's leading international technology providers and systems integrators.
BIM ORGANISATION OF THE YEAR
HIGHLY COMMENDED
THE RED SEA DEVELOPMENT COMPANY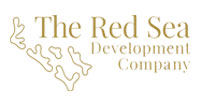 The Red Sea Development Company (TRSDC) is one of three giga-projects announced in 2017 to open new areas of economic activity, create jobs, cultivate entrepreneurial activity and drive economic development. The Digital Delivery team have driven the use of BIM in the organisation to be a leading BIM organisation in two years, as recognised by the British Standards Institute for awarding two kitemarks for BIM implementation and use. TRSDC were the first asset owner globally to achieve this and the first organisation and project in the region to do so. This has been achieved in two years in a market that is at the beginning of its BIM journey with several constraints such as legal, cybersecurity, market maturity and connectivity in a remote area of KSA. As well as providing tangible project benefits and ensuring the development kept pace during the pandemic, the team has also brought sustainability benefits through creating new roles, removing barriers to entry for BIM and leaving a digital legacy for future projects.
TECHNOLOGY FOR GOOD AWARD
WINNER
DOWNTOWN VIEWS II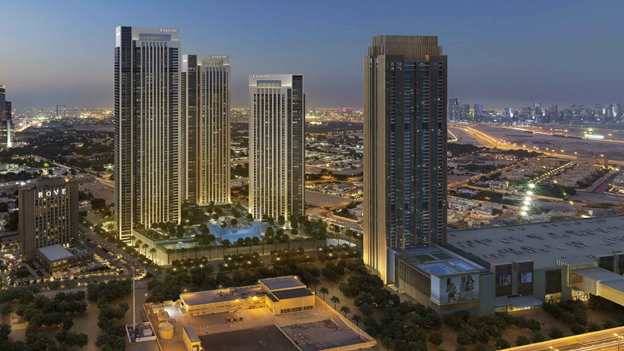 Downtown Views II (DTVII) is a high-rise residential and commercial development in downtown district, Dubai. In context, the project comprises of three high-rise towers on common four-level podium including ground floor with one level basement. Tower 1 is 67 (G+67+R), Tower 2 is 62 (G+62+R) and Tower 3 is 54 (G+54+R) floors respectively. The project duration is 35 months with total contract value of AED1,290,000,000. It is set to deliver a total of 1,509 high-end new apartment units of one-to-four-bedroom types, offices, retail shops, and host amenities befitting the luxury lifestyle. The countless challenges of the project are rooted in the sheer size of the development, tight logistical area within a prime location, coupled with tight project duration. The BIM requirement for this project is LOD 500. Guided with the aim to transform work execution into digital implementation, the project deserves to be considered Technology for Good from virtual model linked to actual project execution via full swing BIM implementation, Virtual Reality (VR) for Safety Management, Face Recognition and Labor Real-name Entrance Guard System for safe labor management, Hoist Facial Recognition Technology, Quick Response (QR) code for site control, BIM cloud-based solutions and Offsite construction for reduced waste (toilet pods and MEP modules).
SUSTAINABLE ORGANISATION OF THE YEAR
WINNER
CUNDALL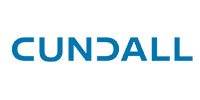 With sustainability at the heart of everything we do, our team of engineers delivers innovative, sustainable design solutions to address a project's whole lifecycle. Each and every person's work is dedicated to a greater purpose, to make a change in the world by building an environment that is focused on people and a sustainable future. As the first engineering consultancy in the world to be certified carbon neutral by the Carbon Trust we feel confident in leading by example and helping the built environment meet its environment responsibilities. Cundall recently embarked on the next stage of its journey with a commitment to deliver zero carbon design on all our projects globally by 2030, this is the most important global sustainability initiative in Cundall's history. Focused on creating sustainable solutions for our clients, we also practice what we preach, implementing sustainable practice in our own homes, throughout our business, and collaborating with industry and government bodies and initiatives to drive the agenda to a more sustainable future.
WINNER
HYPERTUNNEL LIMITED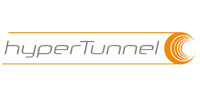 hyperTunnel is an underground construction technology company that's working with the industry to completely change the way underground spaces are built, maintained, enlarged and monitored. Its highly innovative, patented approach greatly reduces the costs, risks and environmental impacts of construction and enables tunnelling projects to be carried out far more quickly, safely and with less project risk than existing methods. This will allow global demand for increased, yet more sustainable transportation solutions, to be met. We are committed to making a significant impact on the ambitious net zero targets within the construction industry. hyperTunnel's radical core concept involves 3D-printing tunnels into the ground and then excavating the spoil. Using a swarm of small robots, work is carried out not just at the face, but throughout the entire tunnel or underground space simultaneously, greatly reducing project timescales. This approach is enabled by the application of technologies proven in other industries, including digital underground surveying, digital twinning, machine learning, 3D printing or additive manufacturing, robotics and swarm construction techniques, all supported by AI and VR. hyperTunnel enters this competition as a disruptive startup with technology relevant to the built environment, acting not as a competitor but bringing a much-needed new solution.
WINNER
MOTT MACDONALD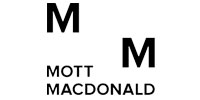 Within Mott MacDonald, the Digital Committee Project Management Office (DPMO) hold a central role in managing and driving the organisations global Digital strategy. Our Digital strategy is aligned to our group purpose which is to "improve society by considering social outcomes in everything we do; relentlessly focussing on excellence and digital innovation, transforming our clients' businesses, our communities and employee opportunities". Our Group purpose has digital at its core. With support from each of the regional digital leads (RDL's) and sector leads for BIM, Automation Computational Design (ACD), Data Science, GIS and Digital Advisory, together with the head of Moata (Mott MacDonald's proprietary Digital Solutions platform) the DPMO ensure a sound understanding of the global business requirements along with specific and local needs. Based on industry triggers, market research and Mott MacDonald's values, the Mott MacDonald Digital position paper was written in 2020 and endorsed by our Executive Chair. This document outlines our position and commitments to a relentless focus on digital innovation and the principles set the tone for all internal and external digital initiatives, projects and engagements within the business.
HIGHLY COMMENDED
AECOM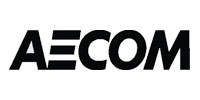 AECOM is the world's trusted infrastructure consulting firm, delivering professional services throughout the project lifecycle – from planning, design and engineering to program and construction management. On projects spanning transportation, buildings, water, new energy and the environment, our public- and private-sector clients trust us to solve their most complex challenges. Our teams are driven by a common purpose to deliver a better world through our unrivaled technical expertise, the best of digital technology and innovation, a culture of equity, diversity and inclusion, and a commitment to environmental, social and governance priorities. With digital business-as-usual for us, we see the benefits and improvements made for the built-environment and the communities in which we work. Our digital focus not only improves processes and workflows, but maintains quality, optimizes cost, as well as the overall efficiency of our service. Our digital transformation strategy aims to source, develop and implement faster, smarter and better solutions for our client's most complex challenges.
WINNER
CHINA STATE CONSTRUCTION ENGINEERING CORPORATION MIDDLE EAST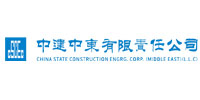 CSCEC ME is a one-stop-shop organisation committed to providing the best quality service to our clients. One strategic direction is fully welcoming digital initiatives and innovative ways of working. It is with firm belief that this is the right track to thrive and survive within the rapid changes and revolutions in the industry. CSCEC ME's digital initiatives transpires into four major pillars namely: Automation, Digitalisation, Offsite Construction and Green Construction. Our core objectives are rooted from the vision of becoming a consistent front runner to realising the latest trends in technology and innovation in the built environment.
Juan Tena Florez is KEO's Regional Digital Design Manager. He has over 17 years of professional experience including 8 years in the Middle East, where he has gained extensive experience in BIM implementation, strategic planning, and standardization of processes in line with ISO 19650 standards. He also provides support and management to deliver parametric-digital collaborative designs, such as large-scale projects for private and public sector clients, across a range of typologies. He leads his team internally and externally to push their limits and achievements by setting objectives and focusing on 3 main pillars, People, Processes and Technology. Juan keeps his skills up to date by researching new digital design technologies like VR, AR, MR, AI, ML, 3D printing, drones, point cloud, generative design, automation, digital twins, etc. Juan has extensive knowledge and experience working with ISO 19650 (leading KEO International Consultants to achieve the BSI Kitemark Certificate) and US (AIA and LOD Forum) BIM standards. He specializes in the successful integration of planning (4D), Cost (5D), sustainability (6D), specifications and FM (7D) into BIM process and technologies. He is a BSI Certified BIM Project Information Professional and BIM Project Information Practitioner and is a regular speaker at key GCC and International BIM conferences and events.
WOMAN IN CONTECH OF THE YEAR
WINNER
SHILPA MISTRY-McCALLUM
Shilpa has been with Mott MacDonald for just over a year and has made an immediate impact. She has provided our Middle East business with a focus and drive for digital excellence that enables us to meet our customers' and society's needs and requirements. Shilpa has brought fresh ideas and impetus to our adoption of digital delivery within our projects and working with our key clients to develop new solutions such as digital twins and continuation of our digital advisory services. Shilpa has been working closely with our local business leaders to align digital within our strategy, deliver digital investments such as carbon management and has contributed significantly to our global digital agenda within our regional digital delivery network.
WINNER
SEAWORLD ABU DHABI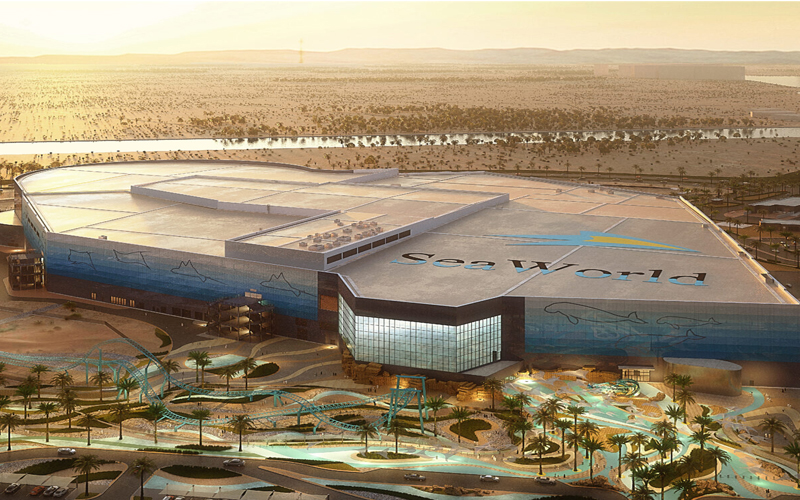 SeaWorld Abu Dhabi (SWAD) is a world-class theme park development located on Yas Island on the east coast of Abu Dhabi Island. Natural places will be rendered using water, sculpture, sound, media, and lighting - creating immersive, compelling, and transformable environments. The park at SeaWorld will have multiple levels of attractions which will be augmented by extensive, world-class food and beverage venues. BIM had been identified as a step change to support Miral digital strategy and to facilitate this project management throughout the following: 1. Execute a reinforced BIM strategy to manage 100+ packaged and fast track procurement tasks. 2. Coordinate the complex design interfaces for more than 500 design models. 3. Fast-track project by applying the IPD approach. 4. BIM data analytics to support "Design to Budget" approach. 5. Extensive thematic and artistic scope modeling. 6. Support the employer's digital transformation vision which mandated a paperless approach on the project, especially for inspections and snagging activities. 7. Support QA/QC at the design stage and project planning and control at the construction stage. 8. Ensure the as-built BIM captures exact asset information required for operation stage. 9. Live simulations and coordination of materials and artistic effects using VR technology.
DIGITAL TRANSFORMATION OF THE YEAR
WINNER
SOBHA FACADES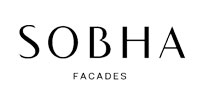 Sobha Facades was formed 4 years ago as a façade contractor and it did not want to opt for the conventional route and follow dated practices. Rather, had a vision to rejuvenate the mostly unorganized industry. Studied varies technologies, took inspiration from different industries, tweaked few processes, and overhauled many approaches to make a unique impact in this disruptive industry. We embraced advanced philosophies mostly implemented in automobile industry, used digital tools& metrics for real time data analysis, used AI& ML powered CNC machineries, enabled predictive maintenance, and reorganised to develop people focused processes by developing highest level of skill in workforce as it grew from 4 employees to over 650 in 4 years. Today by using all possible digital workflows, the entire operations are highly optimized and Today Sobha facades is the first and only Façade company in the world to get certified with ISO 18404 for efficient processes in design, manufacturing, and installation at factory and at site using Lean Six Sigma methodology.
DIGITAL TRANSFORMATION OF THE YEAR
HIGHLY COMMENDED
ARAMCO PROJECT MANAGEMENT OFFICE DEPARTMENT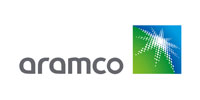 Aramco's Project Management Office Department (PMOD) develops and implements solutions to optimize and improve Project Performance through the support of knowledge management, metrics, administration of project contracts, market intelligence, supplier resources, geomatics services, estimating and project controls tools and safety.
DIGITAL TWIN PROJECT OF THE YEAR
WINNER
DUBAI DIGITAL TWIN PROJECT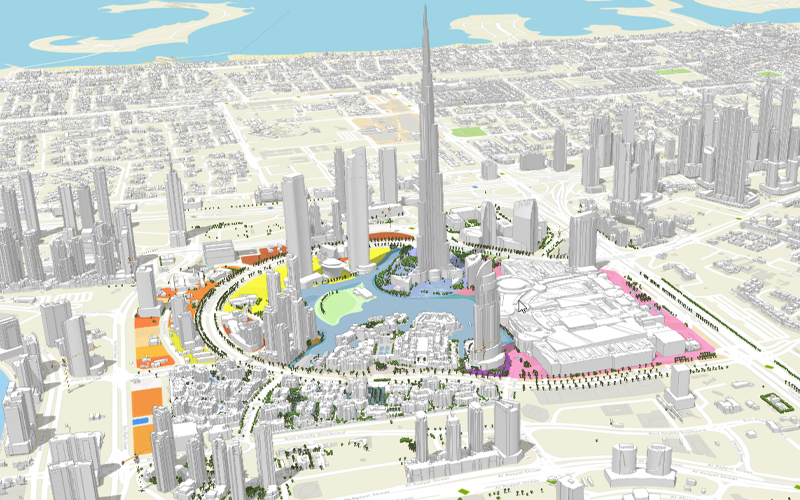 The GIS Center in Dubai Municipality has started the Dubai digital twin project which aims to provide a city-wide digital replica of the city of Dubai in the form of two-dimensional and three-dimensional maps containing all assets, structures and features, starting from the macro level of the land parcels master plans and reaching down to the micro level of building's unit level details, and covering all the important features such as roads, trees, bridges, green areas and utility networks. This digital replica provides all the information needed to plan and manage the Emirate and allows the government provides smart services effectively, especially after integrating it with Internet of Things (IoT) technologies and real-time information. The digital twin is created using multiple technologies and data sources, such as CAD drawings and BIM models, in addition to point cloud data and mesh models generated using Lidar devices and unmanned aerial vehicle. DubaiHere was developed by the GIS center and is used as a one-stop-shop platform that enables government employees to access and query the digital twin information. Many government entities are using DubaiHere and the Dubai digital twin information to plan activates, test scenarios, design projects, get statistics, and provides smart services.
OFFSITE PROJECT OF THE YEAR
WINNER
TURTLE BAY HOTEL AND COASTAL VILLAGE RESIDENTIAL BUILDINGS AT THE RED SEA PROJECT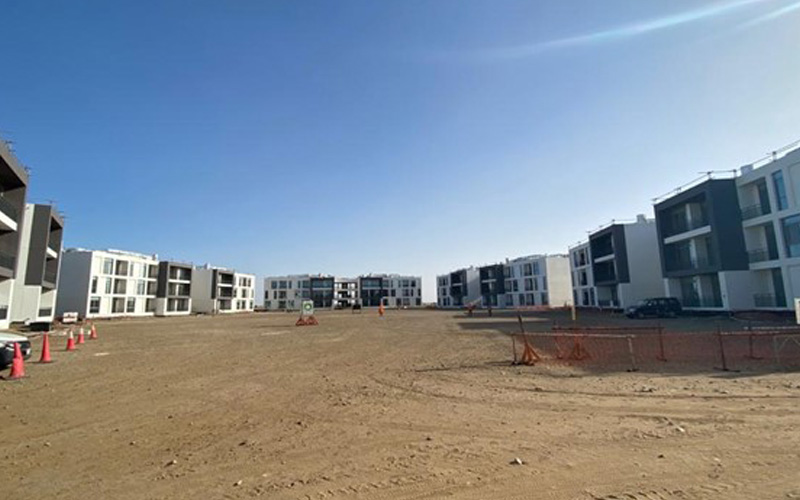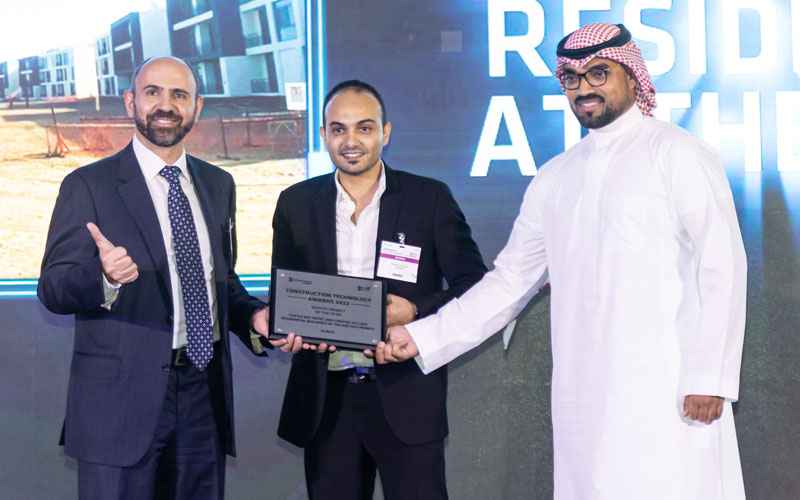 This project is a 10-building residential complex for The Red Sea Development Company in Saudi Arabia, comprising 288 one or two bedroomed units of quality housing for management and office staff. Nearly 75% of this project is designed, manufactured and assembled offsite in a controlled environment at a DuBox factory, before travelling by road to the Red Sea site. Each module is built in pre-cast concrete and is fully-constructed and fitted out, including all MEP, before reaching the site. Quality Assurance Quality Control processes and inspections are completed in our production bays throughout the manufacturing process to ensure consistent quality. Offsite construction commenced before the site was ready and took place in parallel to site clearance and land filling works, saving the client 74 days of manufacturing production time. Numerous savings have been made; a 30% reduction in labour costs; a 50-90% reduction in overall waste and a 30% reduction in solid waste. The project will complete on budget and time in 11 months, 30% quicker than traditional construction, producing numerous environmental, HSE and economic benefits.
WINNER
ICD BROOKFIELD PLACE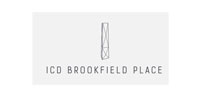 ICD Brookfield Place was designed and constructed to be one of the most technologically advanced buildings in the world. The 990,000 sq.ft future-proofed office space, 160,000 sq.ft of retail, and 140,000 sq.ft of communal green space all are connected to an intelligent central management platform to allow the building to continuously learn from its operations and enhance performance. In future the AI-driven machine learning will predict failures before they occur. This is one of the many innovations that demonstrates the use of market-leading technology to deliver an exceptional end-user experience for occupants and community.
CONSTRUCTION TECHNOLOGY RISING STAR OF THE YEAR
Hussein Rida is the Manager of Structural Computational Solutions at Khatib Alami (K&A) in Sharjah, UAE. A structural engineer by profession, he is specialized in the analysis and design of predictive models for challenging structures, using the theory of structural dynamics, earthquake and wind engineering, and soil-structure interactions. Having started his career with K&A, Hussein rejoined the company in January 2019 to lead a newly created team of digital solution developers, who are focused on unlocking design challenges through their expertise. His pioneering mindset and advanced computing skills have enabled him to transform K&A's digital computation and design automation capabilities. Hussein's digital solutions have brought significant benefits to project teams, raising productivity and efficiency by eliminating repetitive work, reducing human-prone errors, improving accuracy and ensuring project requirements are compliant with international standards and codes. Moreover, Hussein's automation and optimized solutions have supported multidisciplinary teams to deliver projects with demanding, fast-track programs by allowing them to examine as many alternatives as possible for optimized, cost-effective results. On a global scale, his digital solutions have helped K&A foster more sustainable use of construction materials and bring strategic cost reductions to projects, exceeding client expectations.
CONSTRUCTION TECHNOLOGY LEADER OF THE YEAR
Prakash has been providing thought leadership in the digital construction and innovation space for the past 11 years, across multiple geographies, asset classes and project phases. His successes have come in implementations of initiatives which tackle know issues within the industry around safety, productivity improvements and quality control. Prakash is known for the practical approach he brings to the deployment of technologies, borne from his experiences delivering, design and managing an assortment of projects around the world. Prakash's passions lie in making the industry both safer and more productive use of technology where it can be appropriately and measurable utilised.
DIGITAL CONSTRUCTION HUB AWARD FOR PROJECT EXCELLENCE
WINNER
THE RED SEA DEVELOPMENT COMPANY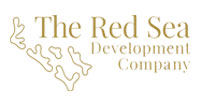 The Red Sea Development Company (TRSDC) is one of three giga-projects announced in 2017 to open new areas of economic activity, create jobs, cultivate entrepreneurial activity and drive economic development. The Digital Delivery team have driven the use of BIM in the organisation to be a leading BIM organisation in two years, as recognised by the British Standards Institute for awarding two kitemarks for BIM implementation and use. TRSDC were the first asset owner globally to achieve this and the first organisation and project in the region to do so. This has been achieved in two years in a market that is at the beginning of its BIM journey with several constraints such as legal, cybersecurity, market maturity and connectivity in a remote area of KSA. As well as providing tangible project benefits and ensuring the development kept pace during the pandemic, the team has also brought sustainability benefits through creating new roles, removing barriers to entry for BIM and leaving a digital legacy for future projects.